This Lexus RX330 is a luxury crossover, that received a small makeover – the famous Audi R8 LED strip. If you take a look at the pictures, you'll notice that with installing and hiding the Audi-style LED Strip underneath the headlight, it will become "invisible" unless it lights up. It's just a great addon to the HID crystal-clear headlights, that makes the whole ride stand out from the crowd.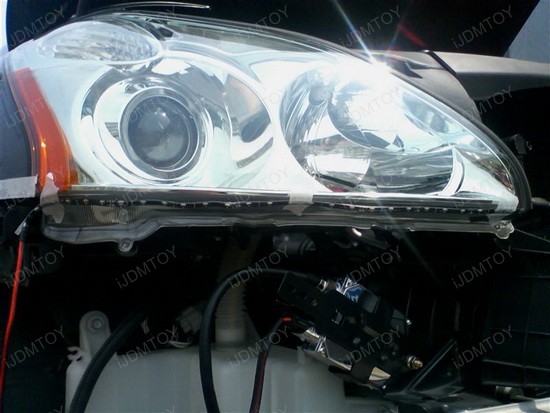 The phenomenal day and night look of this fancy extra is simply awe-inspiring. As you can see, the Audi Strip Lights are commonly used for lighting up around the headlights, like in this case, or under the bumper like other vehicles featured before. If you own a Lexus RX330 and want to achieve the same breathtaking look, then you have a job to do. Installing the Audi R8 LED strip will take some time, but be patient – at the end you'll get a four-wheeled real head-turner.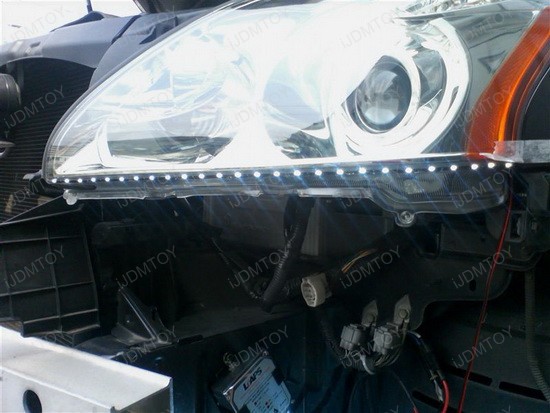 You have to remove the front bumper cover to gain access to the headlights and wire them properly. In this case, the bumper cover slips into a clip underneath each headlight. To remove the bumper cover completely, you have to disconnect the fog lights and headlight spray washers. Then, there are the 3 obvious plastic clips on top (you can pry these off with a flat screwdriver), two hex screws on each side where the wheel wells are, two screws hidden behind each wheel well liner (peel these back, it helps to turn the wheels to either side), two bolts and six screws underneath. Sounds tricky, huh? Don't worry, it's not so bad after all.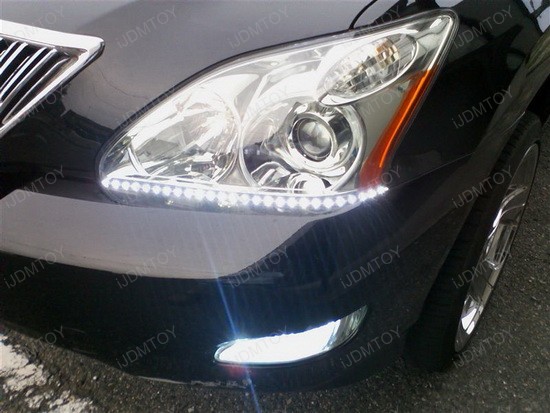 Once you gain access to the bottom of your headlights, measure the length you need and cut the strip where you want. Remember it is cuttable every 3 LEDs! Then use the self-adhesive, which will make it very easy to install for both headlights. Once you are ready with both Audi Strip Lights, it's time to wire them. Just connect + and – wires to any 12v power source such as the fog lights. Test if everything is working ok, then put back everything back in place and go for some showing off down the road.
This fancy Lexus RX330 is a great example on how you can apply these trendy Audi R8 LED strips. You can get your ride a fresh new European LED look for just a few bucks with this sick upgrade, because the featured product is universal fit and is a great match to any HID kit.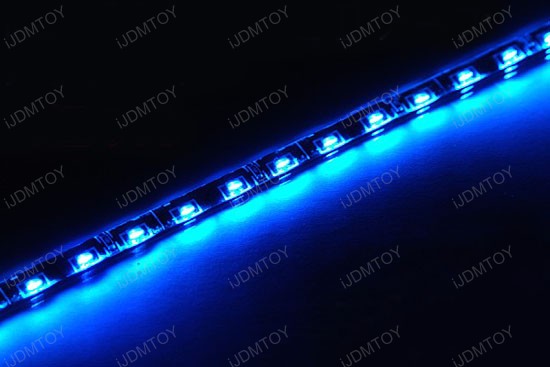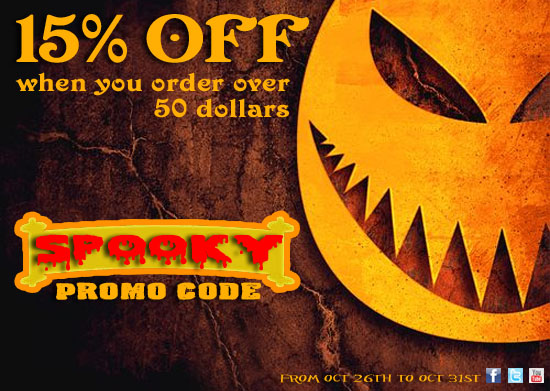 Halloween Sale 15% OFF, when you order over 50 dollars, using promo code: SPOOKY, from Oct 26th to Oct 31st. Brought to you by iJDMTOY.com, the expert for your Car LED. Follow us on Facebook for exclusive promo codes.