The handsome Lincoln LS appearance can be further enhanced with the featured Blue LED Fog Lights from iJDMTOY. And it'is not only because this car is meant to attract a younger, luxury-minded audience, but because it looks very distinguishable with these blue H10 LED bulbs in action. They give the LS a unique front end, make it more vivid and catch a lot of attention.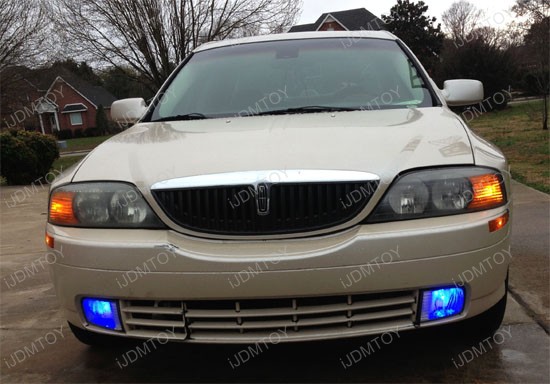 The featured 20000K Ultra Blue 9145 (aka H10) LED bulbs for this Lincoln LS for fog lights could be actually a great addition to every treatment of aftermarket upgrades. The LED bulbs are very bright and give a very good match with the headlights on top. Lincoln LS has fog lights housings no.9145, but these amazing 68-SMD LED bulbs will also fit in HB3, H10 and 9140 for fog lights.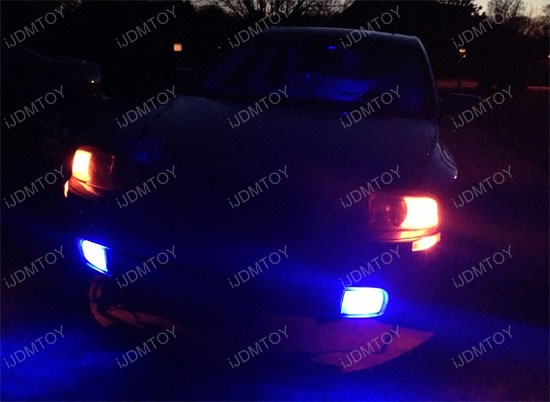 Installing the incredible H10 LED bulbs for fog lights is a piece of cake and will take you just a few minutes. Completely plug and play, just reach to the back of the fog lamps and locate the fog light plug behind the assembly. Twist the bulb out and you can replace the bulb. Snap the plug back in place and you're done.
Lincoln LS is an awesome car with sport look, that is a fun to drive, and when you see it with the beautiful Blue LED Fog Lights switched on, you are gonna wow! Why don't you treat your car with something special, something that everybody will like? These LED bulbs are very bright – pick from Xenon White or Ultra Blue color and don't waste any more time! Replace your old stock fog lights with these sleek high quality H10 LED bulbs for more luxurious look.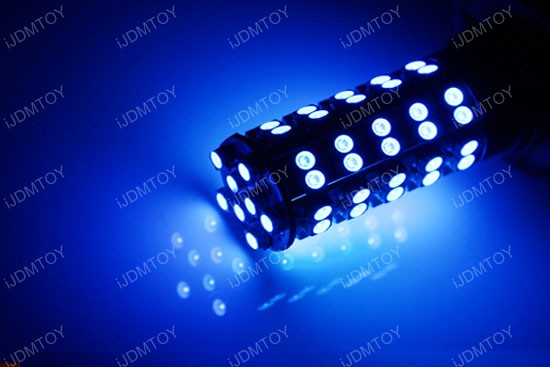 Brought to you by iJDMTOY.com, the expert for your Car LED. Follow us on Facebook for exclusive promo codes.