Today's featured Honda Civic looks awesome with these brand new Warm White LED bulbs and certainly makes impression. The interior lights shine very nice and the whole car looks very cozy and attractive. This great effect is achieved thanks to a pair of 6-SMD LED 1.25" 31mm Festoon LED bulbs in Warm White color that will replace the stock DE3175, DE3022, DE3021, 3175, 3022 and 3021 bulbs.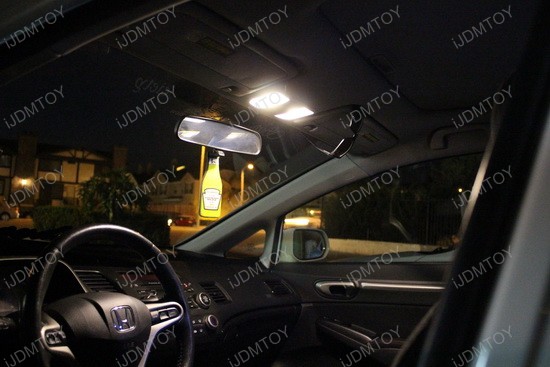 If you want to make your car cooler, you can consider trying these Warm White DE3175 LED bulbs. Of course, if Warm White is not your color you can pick from three more colors – Xenon White, Ultra Blue and Brilliant Red, but the fact is that you'll love the way they shine – up to 3-4 times brighter than OEM bulb.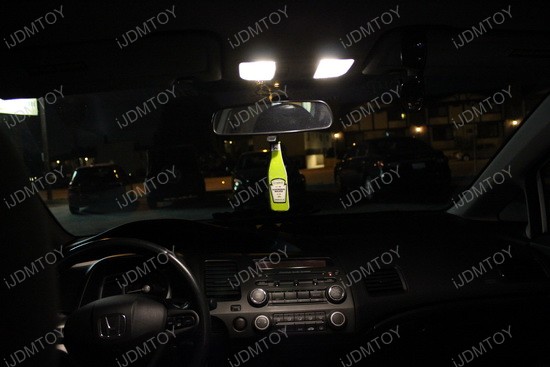 Utilizing the latest in LED technology, iJDMTOY has developed this 6-SMD Festoon LED bulb with plug-and-play system that allows installing for car interior lights, such as map lights, reading lights, and dome lights in just a few minutes with no drilling, cutting, or fabrication required. All you have to do is to remove the stock incandescent light bulb and replace it with this high quality LED bulb for super bright light. In case bulb won't light up, plug it out, flip it 180 degrees and plug it in again – this should do the trick.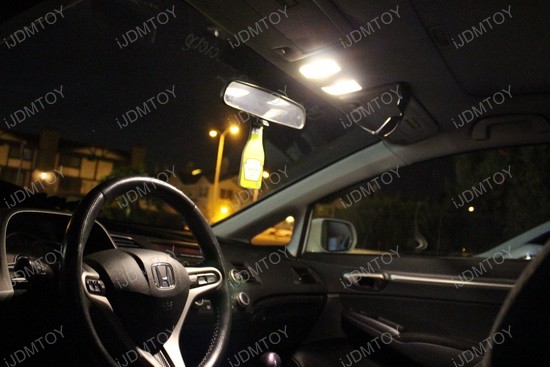 I guess the owner of this Honda Civic is very happy with his brand new Warm White LED interior, because these bulbs are cheaper than others, last longer and look better.
Achieving the very same nice and stylish look has never been easier – you don't have to spend a fortune – just look for these incredible Warm White DE3175 LED bulbs from iJDMTOY!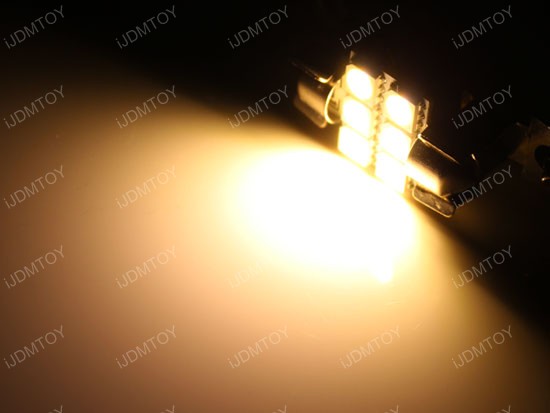 Brought to you by iJDMTOY.com, the expert for your Car LED. Follow us on Facebook for exclusive promo codes.