When you see 2012 BMW F10 5 Series with H11 LED Fog lights installed, you'll be amazed by the great output and increased visibility. Add this upgrade to the new angel eyes xenon white look and you'll get a very sleek and sharp front end. This customer did the very same combination, purchasing high power CREE H11 LED bulbs from iJDMTOY with H11 Error Free decoder wirings for his BMW F10 535i for fog lights and the car looks cooler than ever.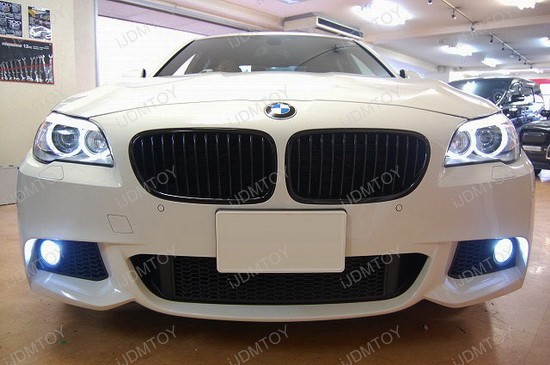 Check out the pictures showing these extremely bright LED fog lights in action – all the light comes from a pair of the all new Xenon White 5W High Power CREE Q5 LED with magnified optical lens on top plus 12-SMD-5050 H11 LED lights around. Its revolutionary design combines two technologies in order to deliver maximum output and performance.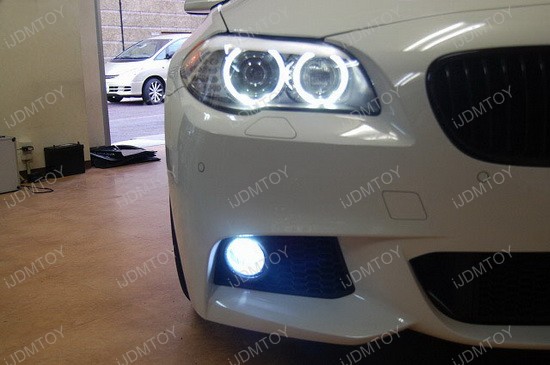 Thanks to the Error Free decoder wiring kit no annoying error warning shows up on dashboard and replacing the old stock bulbs on 2012 BMW F10 5 Series is very easy – pop out the mesh part in front on the fog light and you can reach behind to change the bulb. Plug out the old bulbs, install the decoder kit and plug in the new LED ones. Then test to make sure everything works fine without issues.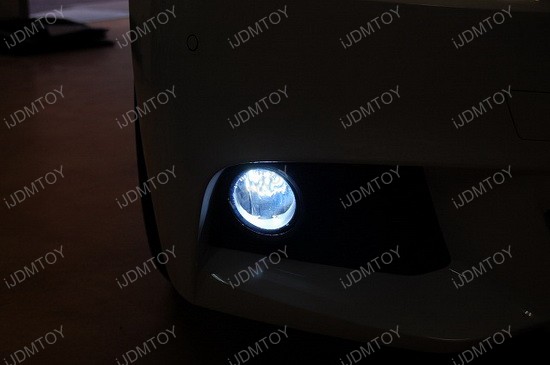 2012 BMW F10 5 Series is a very well-built German automobile, which will grab everybody's attention, but if you want to spice up its look, then go with the H11 LED Fog lights from iJDMTOY. The owner of this bimmer made a good choice, upgrading his old fog lights with new Fog Lamp LED bulbs, because LED lights are cleaner and brighter. They are much more attractive, longer lasting than halogen bulbs, increase driving safety in bad weather conditions, and will perfectly match with Xenon White HID headlights.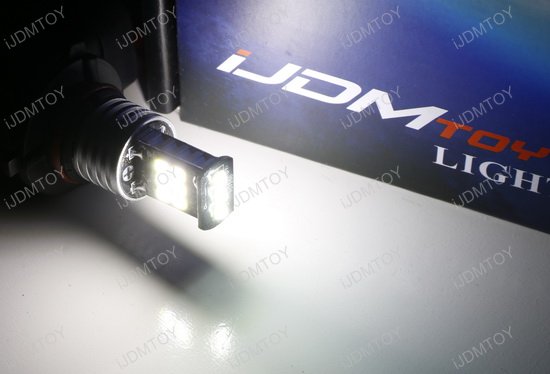 Brought to you by iJDMTOY.com, the expert for your Car LED. Follow us on Facebook for exclusive promo codes.