Want your Nissan 350Z looks like the new 2013+ 370Z with a stylish vertical front bumper reflector LED daytime running lamp? This is what you must have. Not only the LED daytime running lights improve the safety alerting the pedestrians, but also make your car looks more stylish and more eyes catching on the road.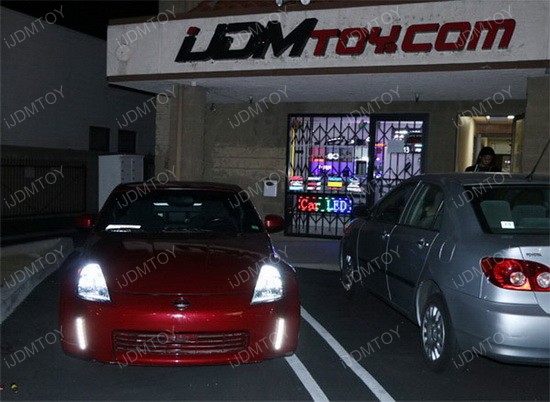 Since the 2003-2005 Nissan 350Z are not equipped with daytime running lights, we have a new LED daytime running light that would be a direct replacement on the front reflectors of the 350Z. Why keep the reflector when you can go with a LED daytime running light kit that bolts directly on. The level of difficulty of the installation will vary depending on automotive experience since it does involve some basic wiring knowledge. Some basic wiring includes locating a ground and a 12V power source to turn the LEDs on. In addition to basic wiring knowledge, you will need to be able to locate and remove the factory reflector off the front bumper.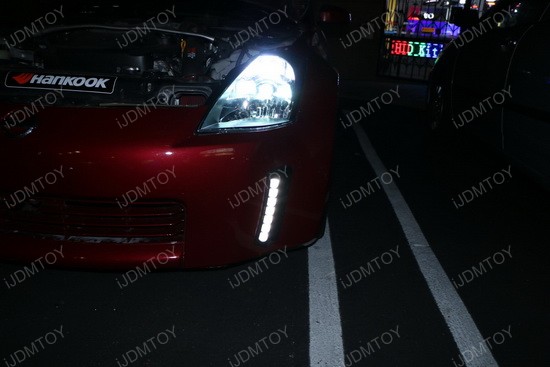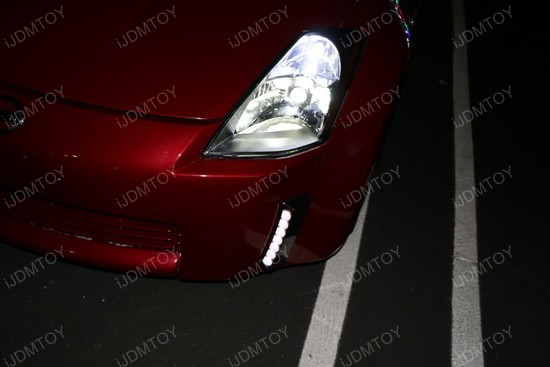 The Nissan 350Z Front Bumper Reflector DRL LED is a great upgrade to the front end by bringing life back into the vehicle. The Front Bumper Reflector DRL LED is equipped with 7 High Power LEDs in a 6000K color temperature. There are two available finishes in either smoked or clear housing. There is an additional feature on this DRL LED which enables the Nissan 350Z to dim the DRL LED once the headlights are turned on.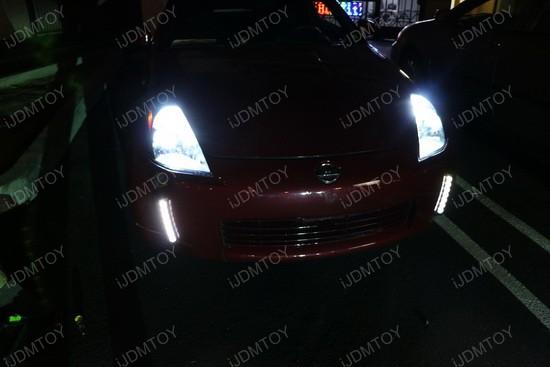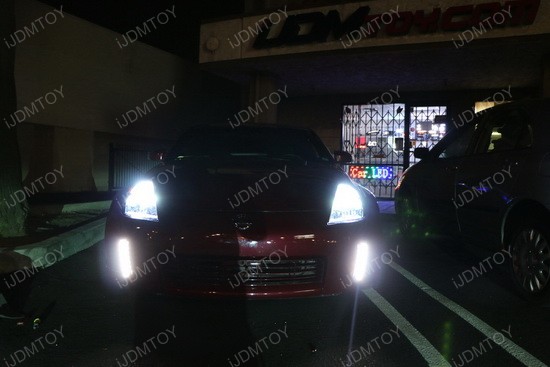 To conclude this front bumper reflector DRL LED kit, it is a great aesthetic modification for the vehicle that provides additional light output for safety and a stylish modern appearance. Since this kit is a direct replacement, it does not require any additional modifications to fit or operate. Why keep the reflectors when there is a great alternative available for the Nissan 350Z?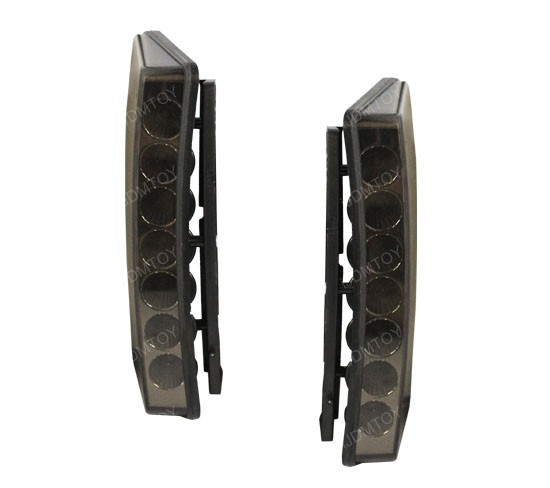 Brought to you by iJDMTOY.com, the expert for your Car LED. Follow us on Facebook for exclusive promo codes.