The Honda S2000 was not much of a popular vehicle for extensive light modification as most of them are in the automotive road racing culture which relied on pure mechanical and aero performance. However, we do come across some very clean examples of LED light modifications done on an S2000 such as this specimen. Our Audi Style LED strips are typically installed on the outside, but if you have the proper knowledge, it can be installed inside the headlights like these.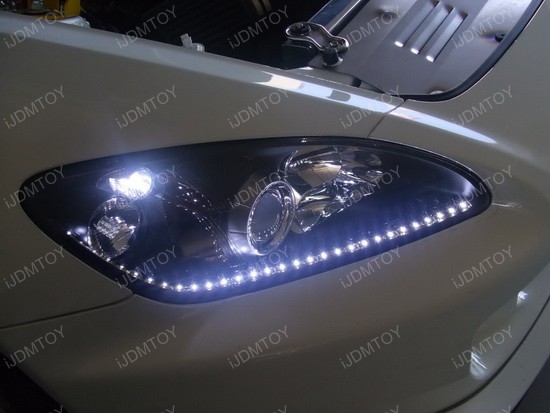 Our 20" long, 21-SMD LED strips have adhesive tape on the back of it that can be used to stick the strip onto any flat and smooth surface. They are usually installed underneath the headlight or on the bumper somewhere, but if you possess the experience to open up your headlights, this can be a result. These lights are available in three colors: Xenon White as this example shows, Ultra Blue, and Amber Yellow.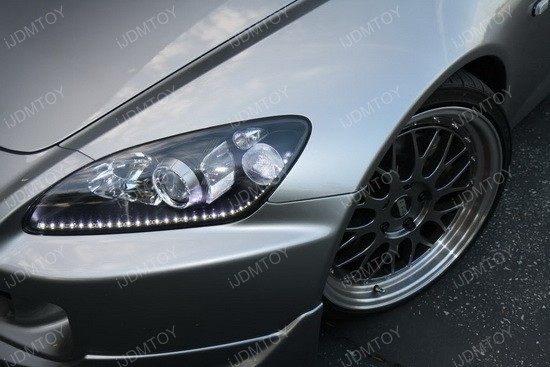 The side-shine capability allows the LED strip to be installed flat on a surface while allowing the lights to shine forward. This makes these lights very easy to install and configure to suit the needs of various applications. These Honda S2000 headlight LED strips are not for everyone, but we feel like this is a very clean example that many cars can use as an example for their installs.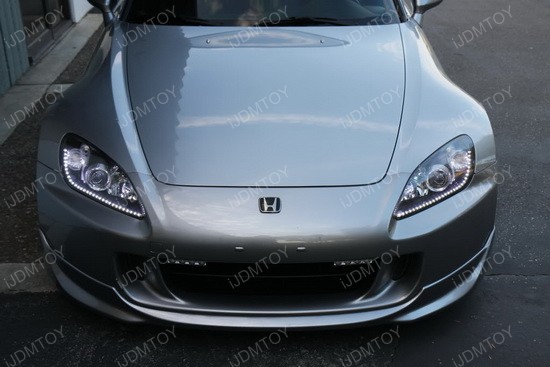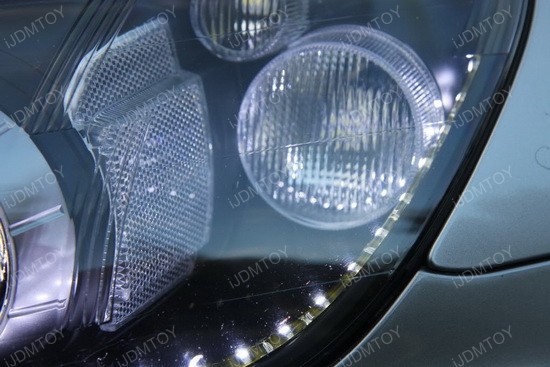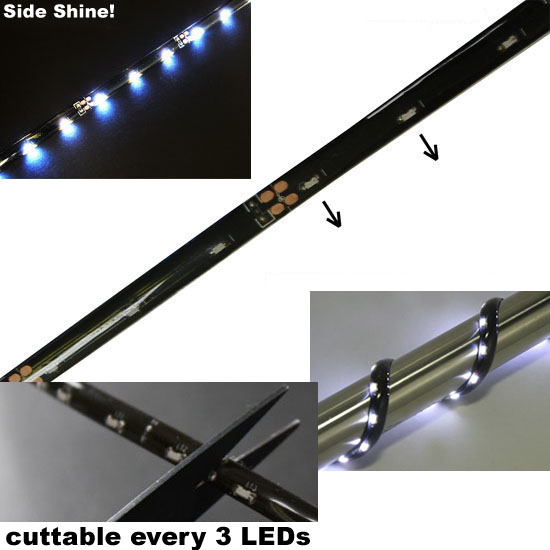 Brought to you by iJDMTOY.com, the expert for your Car LED. Follow us on Facebook for exclusive promo codes.