As soon as we offer quality products, there will be happy customers – just like the owner of this 2010 BMW 335i, who purchased a Super Bright HID Angel Eyes Kit for his ride. It seems he wanted to do a big upgrade and we think he made a perfect choice with this product.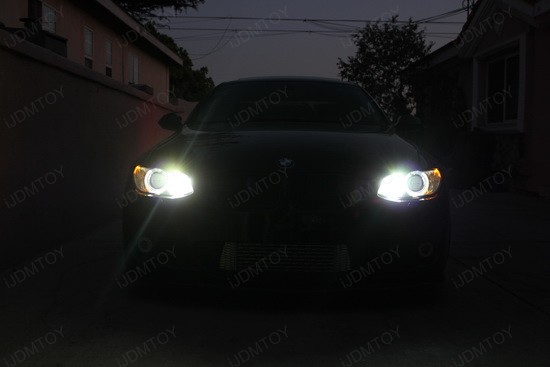 The revolutionary new designed BMW Angel Eyes with HID are twice brighter than the all new 2011 BMW 3 or 5 Series' OEM LED Angel Eyes and at least three to four times brighter than the traditional H8 halogen Angel Eyes. But you can come up to that conclusion just by looking at the pictures of this "BMW E92 Black Beauty". The Xenon White 6000k color is much brighter and in cloudy days and nighttime it looks no less than great! Another customer compared the light output of these HID Angel Eyes with his headlights' output, but we strictly don't recommend using them as headlights – safety first.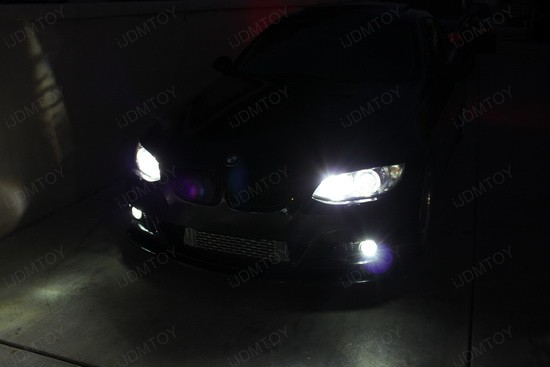 Another key feature of this Kit is the special designed shortened H8 HID bulb for precise Angel Eyes beam pattern. The shorter bulb emits focused light precisely in the center of the rings, which results in a greater output and lack of annoying glare compared with another HID kits. Unlike those brands, our HID Angel Eyes are purely plug and play installation, no modification needed at all. What's more, there will be no more annoying error messages on the dashboard, thanks to the error free decoder included in the package. And at last – you can install the Angel Eyes on a wide variety of BMW models – 1 Series E87, E82; 3 series E90, E92, E93; 5 Series E60; X and Z series, too. Check out our product page for a complete list, but please note that for these BMW HID Angel Eyes to fit, your BMW must have factory equipped HID Headlights first.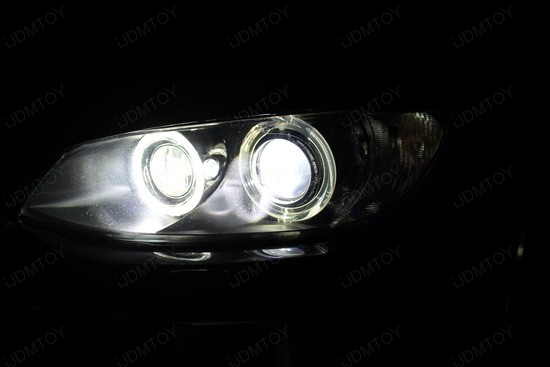 In conclusion we'll say that this is a purchase that you can't go wrong with. If you are tired of the cheesy amber light of the stock Angel Eyes, then this is for you, just as our friend with the 2010 BMW 335i upgraded his vehicle with the magnificent Super Bright HID Angel Eyes Kit.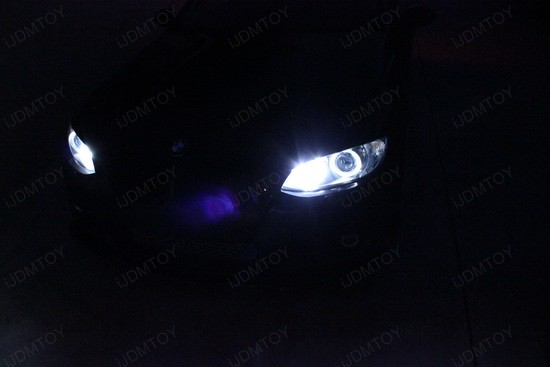 Brought to you by iJDMTOY.com, the expert for your Car LED. Follow us on Facebook for exclusive promo codes.