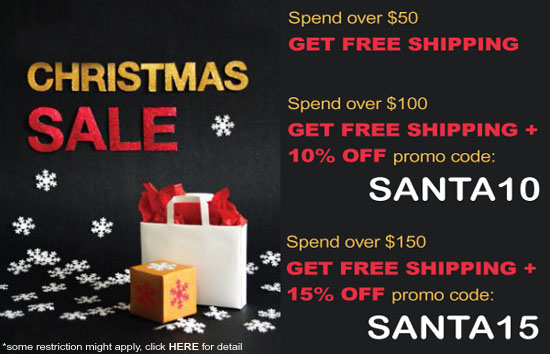 For a limited time get FREE shipping on orders over $50 when you shop at iJDMTOY.com. For even bigger savings, save 10% off when you spend over $100. And finally, save up to 15% off when you spend over $150.

The special deals for December include LED strip lights, LED daytime running lights, LED license plate lights, LED parking lights, LED interior map and dome lights, LED side door lights, LED reverse lights, HID bulbs, carbon fiber sheets, LED underbody lights, bi-xenon HID kits, and single beam HID kits. Over twenty-five items storewide are currently marked down up to 60% off. Visit our website www.iJDMTOY.com for details on this special offer.
Christmas Incredible Deal Item #25
Now on sale – the HID conversion kit with CAN-bus decoder is the complete package if you're looking an upgrade on great HID lights without the hassle of conversion problems. If you need HID, you probably know that the HID lights are twice the light output, offering more light on the road. Comparing to a halogen – HIDs are just better in performance and with custom colors like ultra white to sky blue, you can get rid of that old yellow color and pick and choose which color you like.
Don't worry about compatibility issues because the extra CAN-bus digital decoder takes care of that. You'll have functioning high intensity discharge lights as soon as you plug it in. This upgrade is do-it-yourself or you can have a professional mechanic install it for you. Some supplies you need are the HID conversion kit with decoders and ballast, screwdriver, and zip ties – also a willingness to get a little dirty. The installation guide is on our website under installation guide for HID conversion kit.
Included in the sale price is a discount of $26 taken off on our website, extra promotional codes Santa10 for extra 10% off purchase over $100, and free shipping at checkout. We hope you enjoy these lights, have a nice time shopping at iJDMTOY.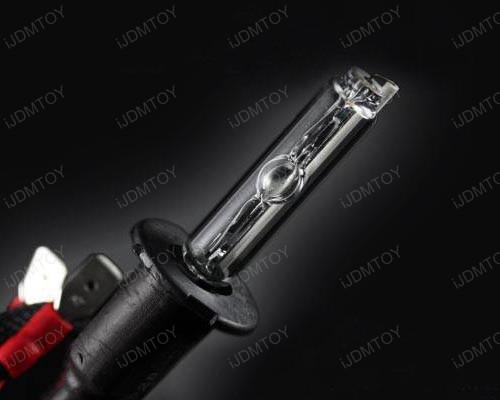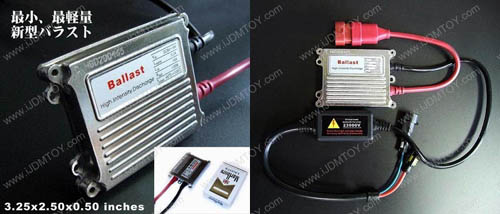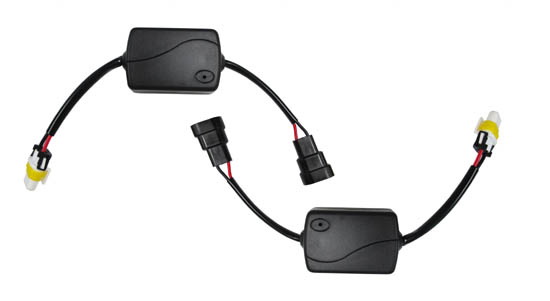 For more product pictures, please visit our Pictures and Video Gallery.
You can also find useful information on iJDMTOY Tech Support, Installation and DIY Guides as well.
Brought to you by iJDMTOY.com, the one stop store for all your Super Bright LED Car Light needs.