Nothing can beat the all new Hyundai Veloster when it comes to style, space, and comfort but it looks really irresistible with a small upgrade of Blue interior lights. Just check out the pictures of Hyundai Veloster with installed Blue LED interior lights and experience the difference. If you think that Hyundai Veloster is a self sustained vehicle in terms of style then just install these Blue interior lights and see the kind of attention you will receive from everyone.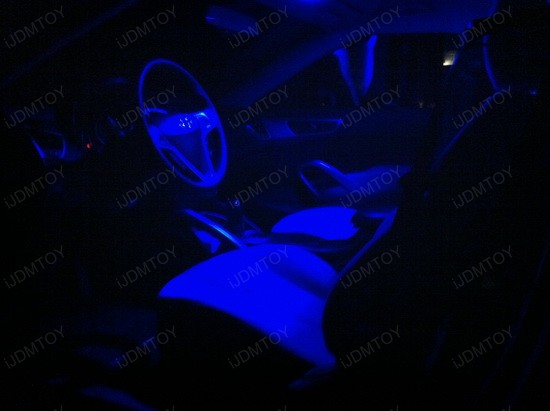 Blue LED interior is surely the best upgrade for Hyundai Veloster as it not only renovates its interior look but it also enhances its overall appearance. After installing these Blue LED interior lights you will notice that your Hyundai Veloster looks more stunning and spacious than before. The Blue LED interior light kit comes with two SMD bulbs for dome and a single SMD bulb for the trunk area.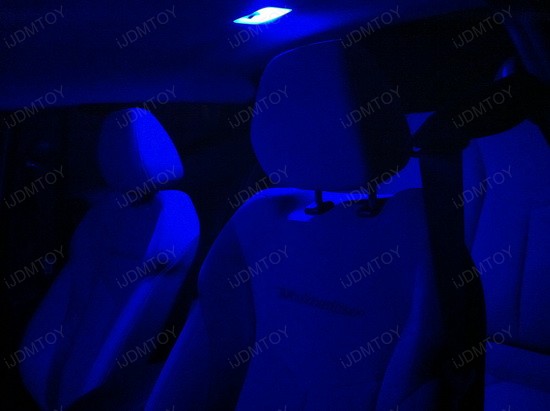 These Blue interior lights are designed to fit on all the models of Hyundai Veloster manufactured after the year 2011 onwards. If you think that blue is not your color then these LED interior lights are also available in Xenon white and brilliant red colors. The installation process is quite simple as you don't have to do any kind of wiring work to get these LED lights working. It works on simple plug and play principle or you can easily replace them with your existing stock interior lights. You can also contact iJMDTOY people regarding installation instructions and other technical advice. However, if you follow the installation procedure carefully then you can get these Blue LED interior lights working in less than 30 minutes.
Maintaining the ecological balance of the environment has become the need of the day. These Blue LED interior lights are environment friendly as they consume considerably less amount of fuel than other interior lights. These Blue interior lights are also 3-4 times brighter than other interior light. These Blue LED interiors are made with good quality parts and are designed to provide long lasting performance. Stuffed with so many features, this product is a must for upgrading all Hyundai Veloster cars.
You can give your car a new look by buying these interior lights at a very small price of $20 from iJDMTOY. Just visit iJDMTOY.com for more exciting and low priced deals on upgrades.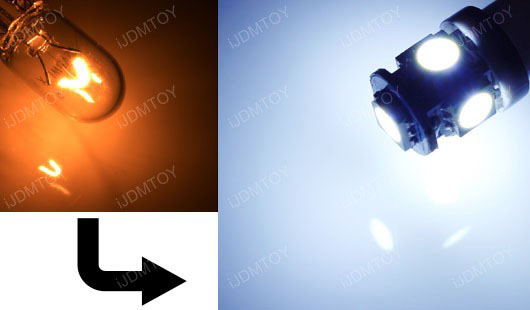 Brought to you by iJDMTOY.com, the expert for your Car LED. Follow us on Facebook for exclusive promo codes.