Here is this 2011 Infiniti G37 Coupe which has the brightest Infiniti LED Interior in its class! The car looks more classy and is a real head turner with the upgraded interior lights. This awesome deluxe look is available thanks to iJDMTOY's Infiniti Direct Fit LED kit that includes 2 pieces 32-SMD Exact Fit LED panel lights for interior map/dome lights and 2 piece 18-SMD Exact Fit LED panel light for side door courtesy lights! Sum it up and you'll get 100 pieces 1210 SMD LED Lights that shine super bright!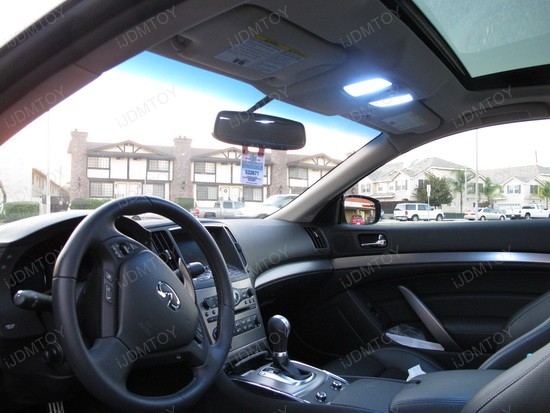 If you own 2008-2012 Infiniti G37 Coupe and want to be unique and ride in style, then go for this high quality Infiniti Direct Fit LED interior set. Remember the stock dull yellowish lights? Remember the time when you were looking for something in the dark? Save yourself all these inconveniences and treat your Infiniti the way it deserves!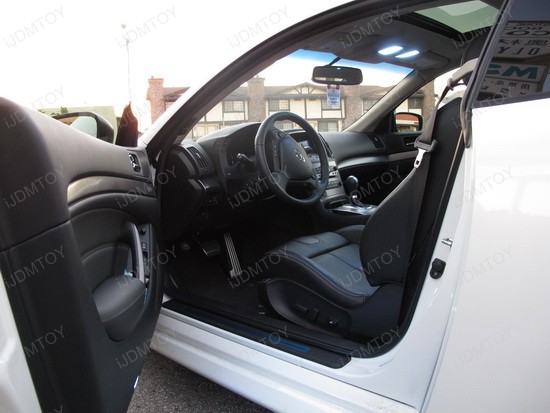 Installing each piece of the set takes just a few minutes. All panel lights are simply plug and play, with no modification needed. Since this is Infiniti Direct Fit LED interior kit, each PCB board is exactly the shape as the relevant lamp, which provides exact fitting and maximized lighting output. To install the LED panel lights you have to remove the lens cover (you can use a small flat screwdriver), then unplug the stock bulb. Next, plug in the correct adapter, peel the 3M self-adhesive double sided tape on the back of the LED panel and stick the panel to the plastics. Put back the lens cover and you are done. Congratulations, you have successfully got rid of the OEM halogen bulbs for good. Enjoy you new LED lights and make your car look like the featured 2011 Infiniti G37 Coupe.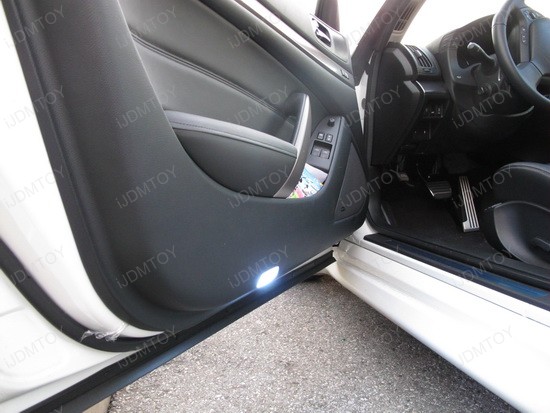 If you think the luxurious look of the showcased 2011 Infiniti G37 Coupe costs a fortune, you are wrong – this fantastic Infiniti LED Interior doesn't cost a fortune! What's more, our customers rate this product 5 stars not because it is 5 times brighter than stock lights, but because all of the compliments they get after purchasing and installing these fantastic Xenon White Infiniti Direct Fit LED lights!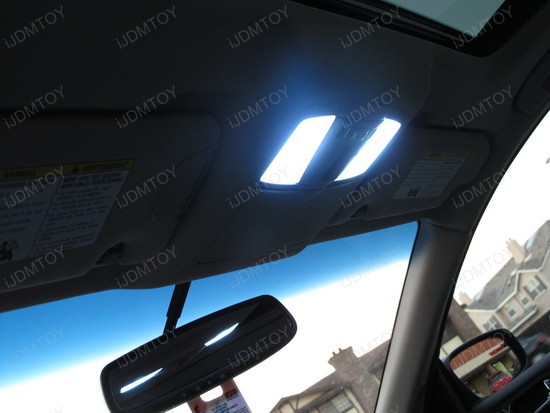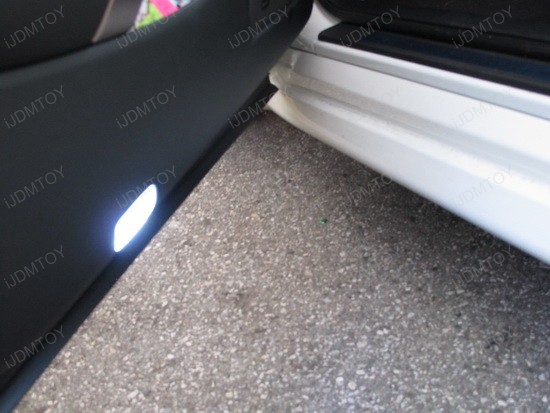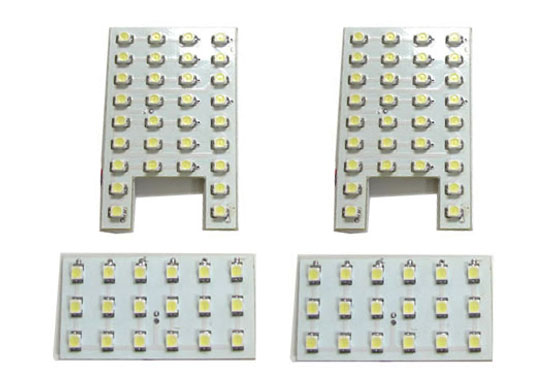 Brought to you by iJDMTOY.com, the expert for your Car LED. For more information about LED interior lights installation, please check How to Install LED Side Door Lamps or How to install LED dome light base on a Hyundai.