Check out this lovely 2005 Infiniti G35 Coupe with the featured Complete LED Combo Deal from iJDMTOY and start taking notes on the "How to make you car a head-turner" topic. This customer got the full package for his 2005 Infiniti G35 Coupe for interior dome lights, foot area lights, license plate lights and backup lights in this nice sparking blue color. He wanted the brightest interior and exterior lighting LED package and as you can see from the photos – he got it.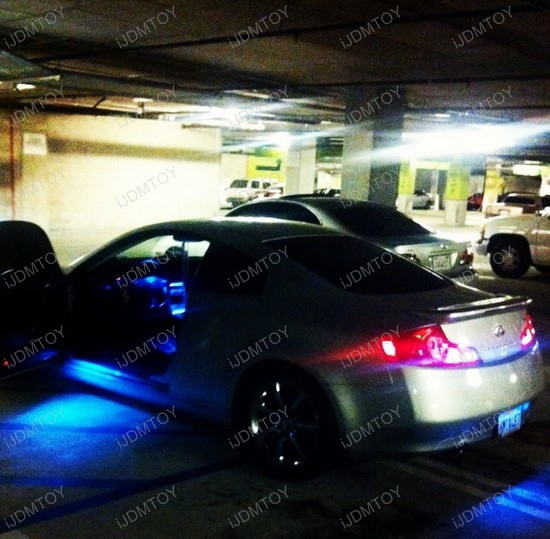 This awesome Infiniti G35 LED Package fits all G35s made in 2003-2007 and it comes pre-configured with all the SMD LED lights you need to dress up your car. Direct replacement, plug and play, 3-4 times brighter and longer lasting than stock car interior lights, this Complete LED Combo Deal is a great product that will knock the socks off of the most passionless person in less than a second!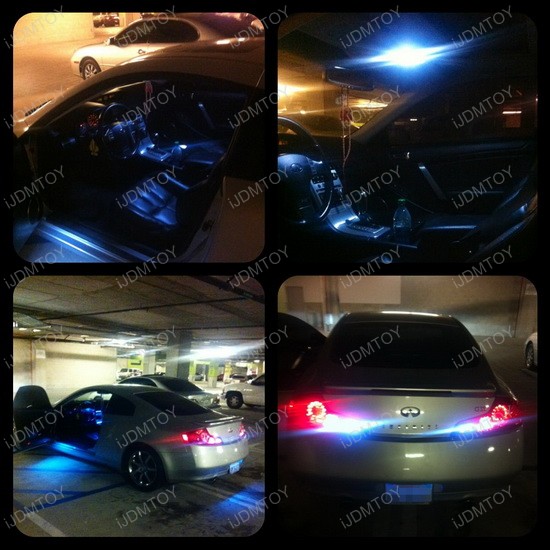 Simply remove the stock light bulb and replace with the new LED one for a bright, crisp light. You'll achieve incredible visibility and modern custom look! What's more, you can install all LED bulbs from the package within 15 minutes, because no car guru skills are required for this simple task. Please note that some of these bulbs could be polar sensitive and if bulb won't light up, plug it out, flip it 180 degrees and plug it in again. That should do the trick.
The owner of this 2005 Infiniti G35 Coupe is very happy with his Infiniti G35 LED Package and as it turned out, the LED lights are brighter than he expected. Take a look at the super bright blue light that projects on the ground even in low light conditions and imagine what it's like in complete darkness – it will draw attention like a Jedi Master with a lightsaber!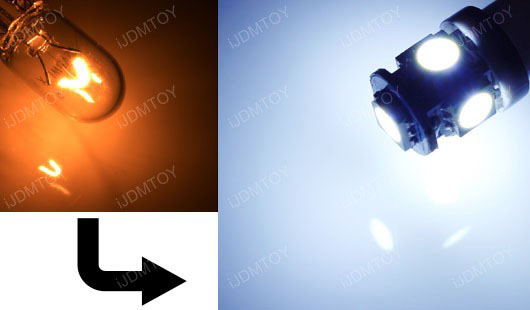 Brought to you by iJDMTOY.com, the expert for your Car LED. Follow us on Facebook for exclusive promo codes.