The LED angel eye halo rings we have are compatible with the E36 and E46 models, but make sure that you check out the product page to see the complete compatibility list before purchasing. On this particular 2005 BMW 330i Sedan with factory equipped HID/Xenon headlights, these LED angel eyes were a perfect fit. These LED rings require that the headlight housing be opened up to install, but luckily the E46 headlights are not sealed with sealant. Instead of sealant, a removable rubber seal is used to hold the lens to the headlight so installation does not take long to do at all.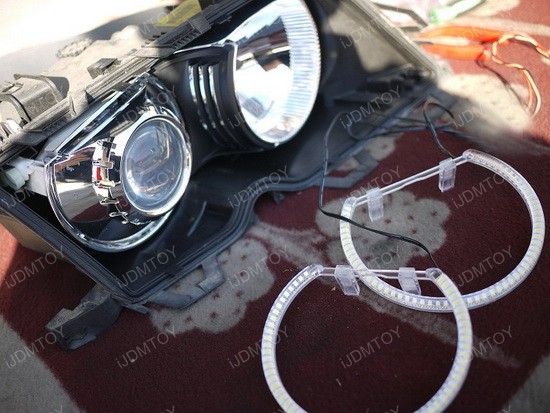 The LED rings just clip onto the existing housing so there is no need for any modifications to install these LED angel eyes. The kit includes the plastic clips and adhesive tape for the installation. Wiring is very straight forward and can be easily wired by any individual with basic electrical knowledge and with the help of our installation guide on the website. Each ring measures in at 5.15" (131mm) and has 66-SMD LED 1210 diodes per ring to make up a total of 264 for both headlights. Unlike the conventional CCFL angel eye design, these lights do not have any blind or dim spots; the entire ring is evenly lit from any direction you look at it. The ease of installation and the benefits of these LED halo rings make these the ideal choice for an affordable modification for many BMW E36 and E46 owners.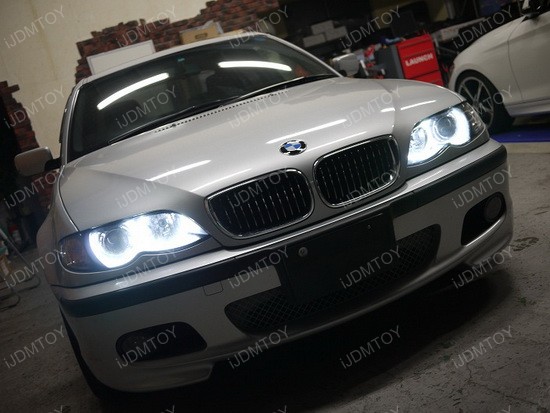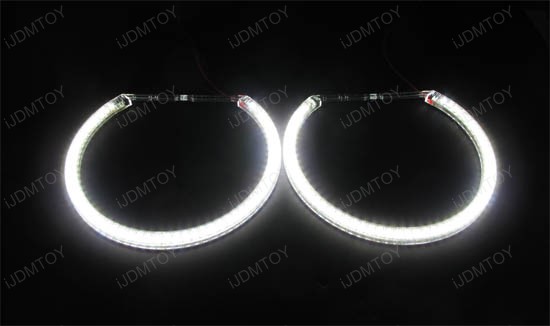 Brought to you by iJDMTOY.com, the expert for your Car LED. Follow us on Facebook for exclusive promo codes.