This BMW 650i looks incredible with the all new 10W high power BMW Angel Eyes ring marker bulbs! What a marvelous combination of HID headlights and BMW LED Halo lights. These pictures are taken in super bright daytime and as you can see, the stunning effect of such LED accessories is still visible! If you look closer, you'll notice the difference between the all new extremely bright bulb vs. the stock bulb.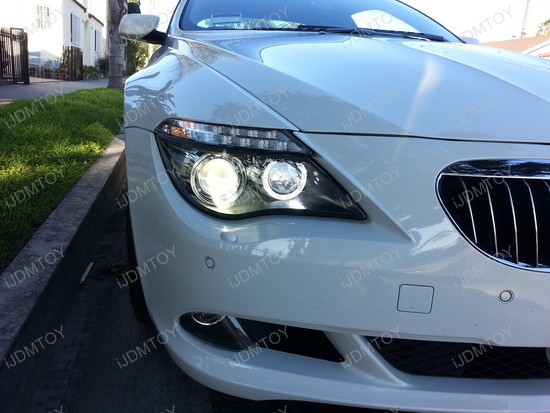 Anyway, the featured BMW 650i is a gorgeous beast that will make you feel amazing once you see it. This high power bulb will get rid of the dull yellow look for a premium HID matching look like the all 2011 BMW E92 3 Series and 2011 BMW 5 Series' OEM BMW Angel Eyes. The 7000k Xenon White HID matching color shines with 1200 lumen lighting output that is more than enough!
But let's get straight to the point – each bulb has built-in CAN-bus controller and you don't have to worry whether an OBC error will pop up on the dashboard. Completely plug and play, this product will work for many BMW models, listed on the product description page on the iJDMTOY online shop. Installing is completely plug and play, just find the wire that goes to the Angel Eyes bulb at the back of the light assembly, twist out the old light module, unplug it, plug in this module, and twist this new light back in.
The BMW 650i and all 6 Series set the bar very high for many aspects, but true fans always look for available improvements and certain level of customization – these Xenon White BMW LED Halo lights are perfect choice for all the fans. Producing a powerful crisp white light, that is simply outstanding, you can give your bimmer even more aggressive and stylish look – just go for it and visit iJDMTOY.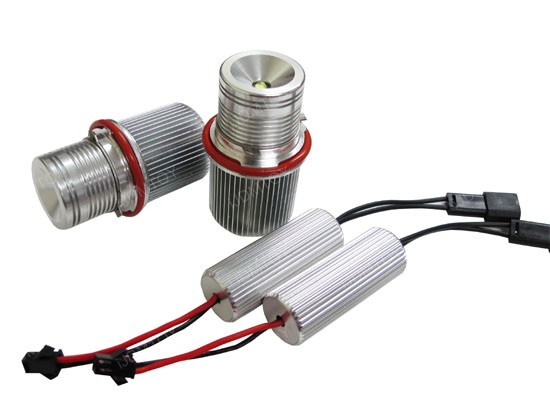 Brought to you by iJDMTOY.com, the expert for your Car LED. Follow us on Facebook for exclusive promo codes.