2013 Lexus GS350 is a modern Lexus with style and flair that hasn't much room for improvements, but these exclusive LED Side Door Lights from iJDMTOY are very nice and smooth. We all know Lexus is striving to use new technology in new vehicles, so these LED courtesy lights are perfect match to the LED DRL under project headlamps. Plus, it's a great way to underline the new design, which gives the car instantly recognizable down-the-road graphics.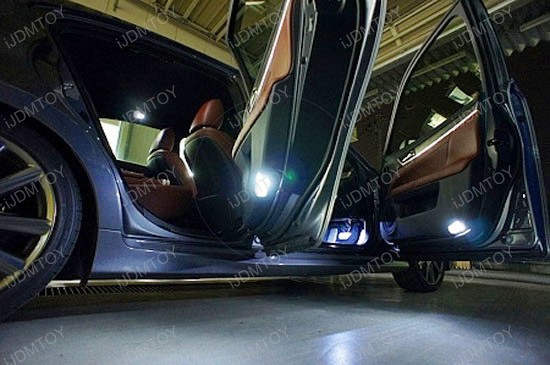 The featured Lexus LED Side Door Lights are much brighter than the OEM ones and thus very popular direct replacement LED upgrade among Lexus GS, IS, ES, LS, RX, LX owners. If you want to get rid of the old stock red side door light lamps for a clear new look, then go for it. This great high quality product won't let you down – it will shine brighter, look better and won't trigger any bulb-out warning message on dashboard!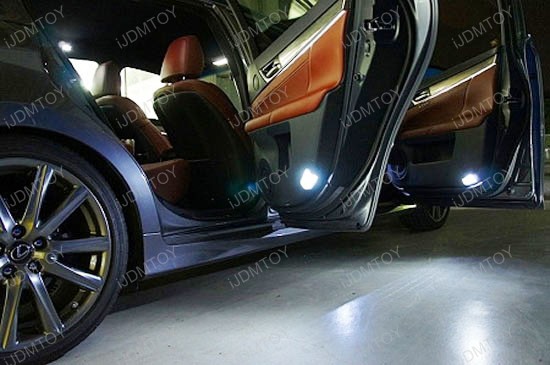 Installation is as easy as abc – thanks to the direct replacement plug and play design you'll get your Lexus upgraded in no time. In order to remove the OEM courtesy lights, you can either gently squeeze the door panel to allow a gap between the plastic and the lens cover. Then insert a small flat head screwdriver and pop the lens cover off. Another method in order to avoid hurting the lens cover is to use plastic card which you won't use anymore. Insert the flexible thin plastic card on the short side closest to you if you're outside the vehicle. Try using the corner of the card to get in there. Push the card down into the light to release a thick plastic tab. The cover should start coming loose and can be removed. Take the bulb out and plug in the new Lexus LED Side Door Lights from iJDMTOY.
The 2013 Lexus GS350 certainly offers prestige-premium design and it will be even superior with the featured LED Side Door Lights. You can also consider purchasing this Super Bright Ultra White LED product as your contribution to reach perfection.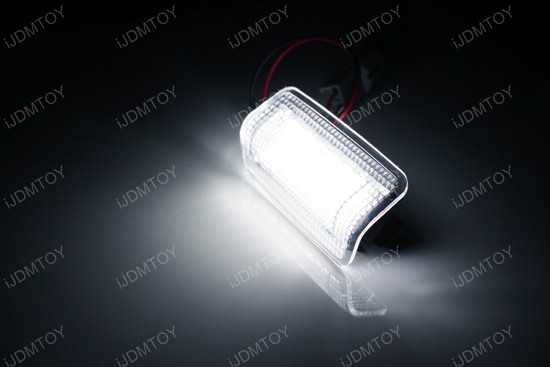 Brought to you by iJDMTOY.com, the expert for your Car LED. Follow us on Facebook for exclusive promo codes.