It's time for a little change in your car. I mean, it's time for a change in your Mercedes interior lighting. LED interior lights can improve a vehicle's interior greatly. With its pure Xenon White color, it can make a car look newer and sleek. What's great about these little bulbs is that they are quite inexpensive.
The inexpensive yet dramatic Mercedes LED interior lighting is a good investment to any driver. The brighter illumination not only makes a car look more stylish but it can be useful. Now you can actually find your phone that slipped out of your pocket instead of blindly searching it with poor lighting.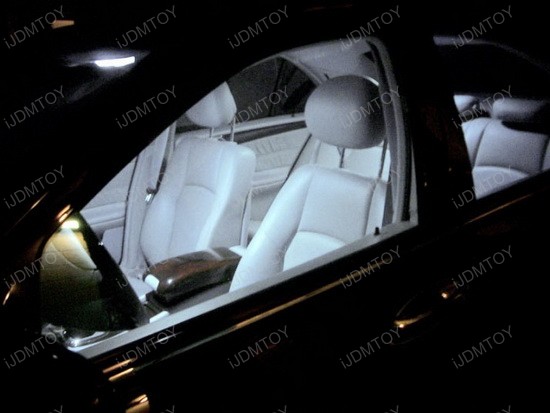 The installation is pretty easy too. Even amateurs who know nothing about automotive technology can easily install Mercedes LED interior lights. Drivers just have to switch their old stock bulbs with the LED bulbs. Yep it's that simple. No need to wire anything, it's a plug and play installation!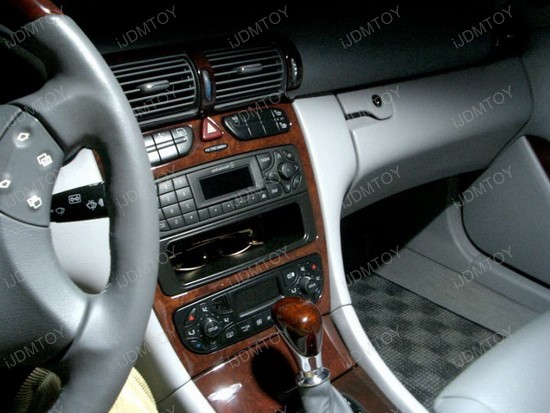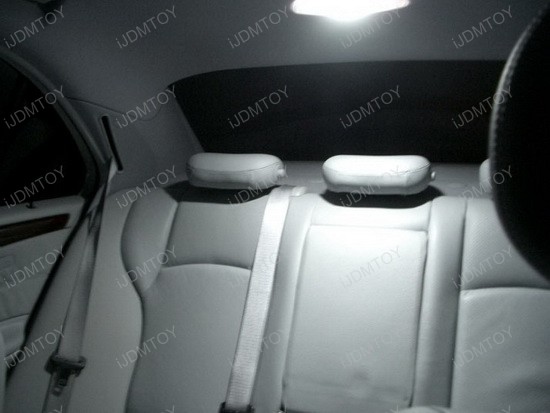 With its recent fame, LED has become quite a common yet valuable asset to our daily lives. Cars are quickly progressing towards the usage of LED interior lights. It's no surprise some cars already come with LED interior lights. But if your car is missing some LED, then with a little bit of money out of your pocket your car will be on par with the latest models.
I can't think of any particular reasons on why you wouldn't own Mercedes LED interior lighting. It's affordable and is quite a nice improvement to your car. Perhaps some drivers just don't have the time or patience to install it themselves. But besides that, you can't go wrong with LED interior lights. Give it a try, who knows, maybe your car will look better than you imagined with LED interior lights.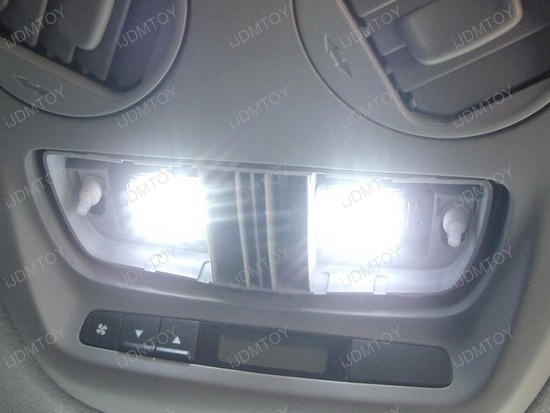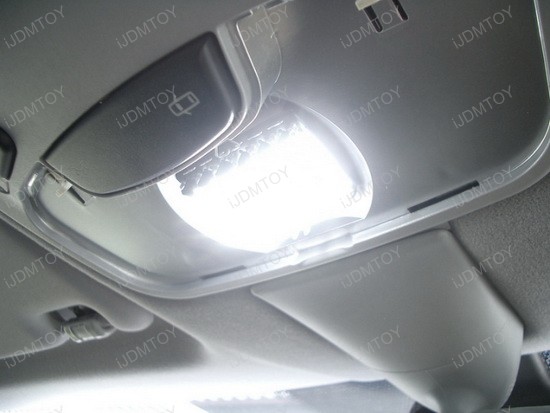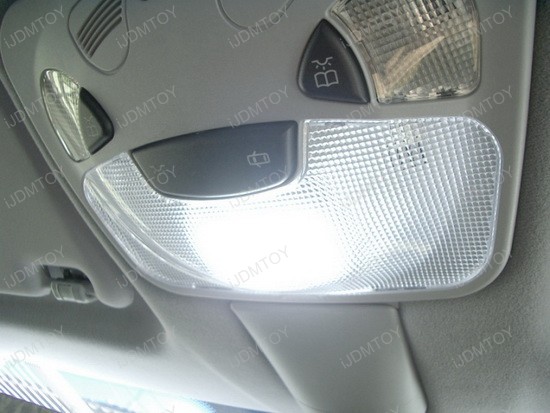 This Deluxe Super Bright & Wide Angle Shine SMD package will fit 2000 to 2007 Mercedes Benz W203 C Class. It includes 1 pair Deluxe SMD LED bulbs for map lights, 1 pair Deluxe SMD LED bulbs for dome lights, 1 pairs Deluxe SMD LED bulbs for side door courtesy lights and 1 pair Deluxe SMD LED bulbs for foot area lights.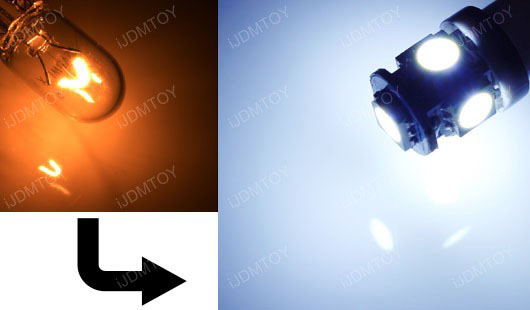 Brought to you by www.iJDMTOY.com, the one and only one automotive accessories store for all your Car LED Lights.