Daytime Running Lights improve our vision on the road during the day of course. But just how reliable are they? While it may be unnoticeable, W212 Daytime Running Lights will perform better than regular filament stock bulbs. Its LED technology will provide brighter lighting and wider output. In other words, you'll drive safer and more confident with W212 Daytime Running Lights.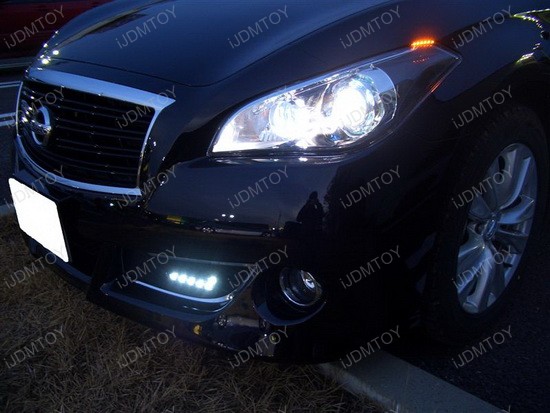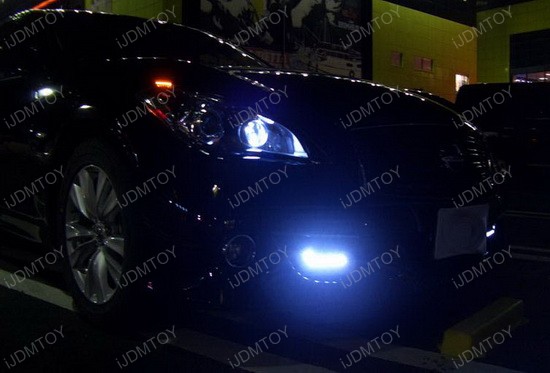 These Daytime Running Lights are Mercedes E Class Style LED lights. The distinctive style of Mercedes E Class can now be installed onto your 2011 Infiniti M37 for a superior unique appearance. You drive an Infiniti M37, it's about time you treat it like one. The best looking lights are mandatory. W212 Daytime Running Lights are only one of the many separate accessories you should treat your M37.
LED technology consumes less energy from your battery which is ideal due to the fact that these bulbs are turned on all day. LED bulbs also last much longer than regular filament bulbs. In other words, Mercedes E Class Style LED in the long run will turn out to be a better investment.
With a little bit of dough, the W212 Daytime Running Lights can provide a completely new look to your car. And it's plug and play simple installation, drivers will not only spend few bucks, they will spend a few minutes to improving their cars completely.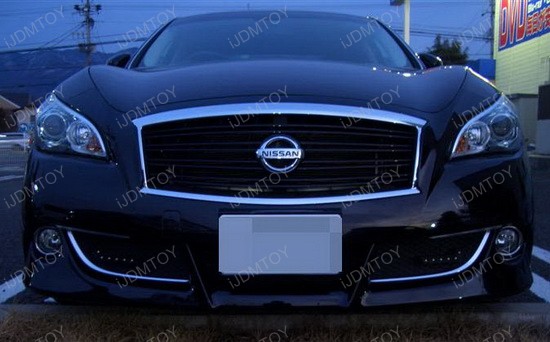 Mercedes E Class Style LED lights complements well with HID lights. The bright individual LED bulbs will emit on par with your HID lights! Mercedes E Class Style LED will offer a unique and stylish appearance for the car and driver. Besides its appearance, W212 Daytime Running Lights provide excellent lighting to improve driver's vision. That extra light is perfect for the extra bit amount of light drivers need in order to drive safely and confidently.
Brought to you by www.iJDMTOY.com, the one and only one automotive lighting accessories store for all your Car LED Lights. Follow us on Facebook for exclusive promo codes.