LED strips seem to be the recent craze in regards to automotive lighting modifications thanks to its ease of installation. As long as there is enough room on the vehicle, these LED strips can be fitted with some slight work. Our LED strip lights are all universal and do not have a specific application; we provide measurements of how long they are so that the customer can measure their application prior to installation to make sure it fits.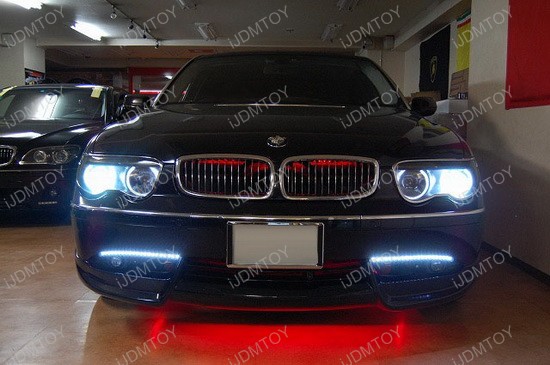 On this 2003 BMW 7-series, the customer decided to install the LED strips right above the fog light on the flat area. This particular LED strip did not come with adhesive tape unlike our other styles so for installation, you need to supply your own adhesive tape or use silicone epoxy to bond the strip to the vehicle. There are two wires that power up these 20" 48-LED strips which are connected to any power source you would like the strip to be on with such as your parking lights for running lights or 12v ACC+ wire to act as an LED daytime light strip; the possibilities are almost endless. The LED strip is also flexible s it can conform to unique shapes; on this 745Li, the outside edge slopes down slightly and can be compensated for by bending the strip.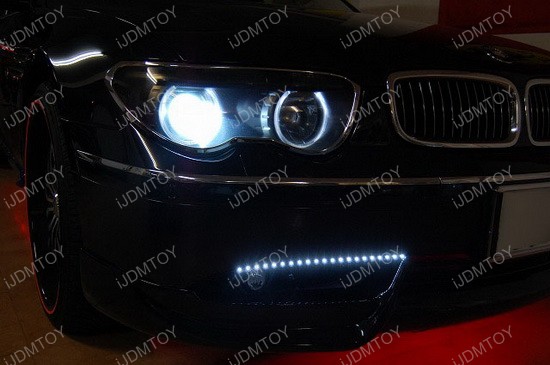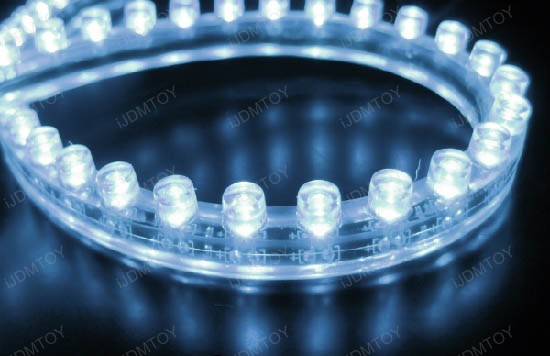 Brought to you by iJDMTOY.com, the expert for your Car LED. Follow us on Facebook for exclusive promo codes.