The interior of your car is just as important as the exterior. Sport the inside of your car with LED Door Lights. LED Door Lights provide excellent lighting to the floor inside and outside of your car. Door lights are extremely important to all cars. With LED technology, the floor of your car can actually be visible so you won't have any trouble finding the cell phone you accidentally dropped between your seats.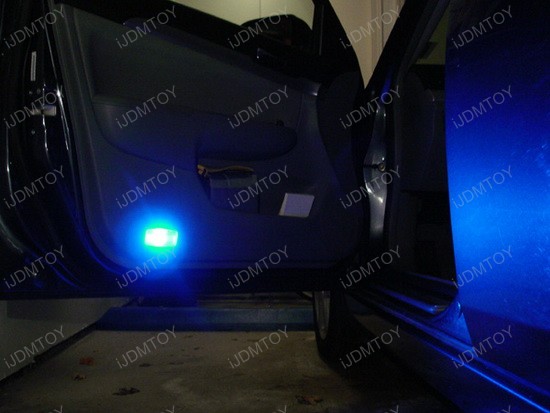 Swing open the car door. Bright blue color flashes the floor. Out comes the driver or the passenger looking fly as ever. Sounds like something at a red carpet event. The cool blue effect of LED Door Lights offers a charming characteristic to the car and driver.
You don't need a red carpet event to sport a nice looking car. LED Door Lights offers both a formal and casual appearance for any occasion. The inside of the car radiates a distinctive glow, a certain characteristic most cars won't have. The blue illumination looks even more outlandish when the doors open projecting blue light to the outside.
Blue has never looked so good. Even Bloods will be impressed by your blue lights. LED's innovative technology provides far brighter output than the leading stock filament bulbs and it also consumes less power. These nifty little lights are quite environmental friendly!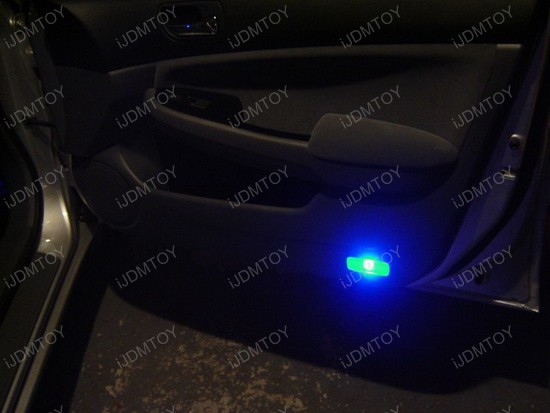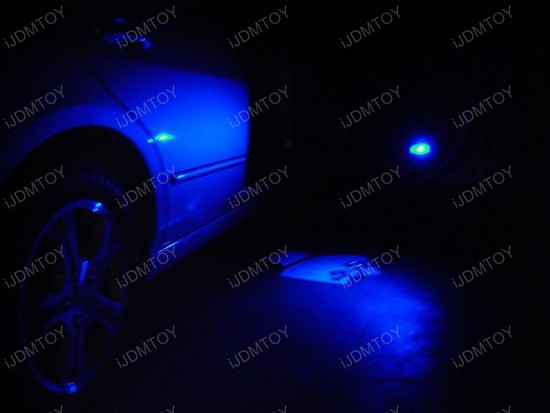 Notice how powerful the blue light projects even to the floor. The source of light is excellent in terms of brightness and coverage. The LED Door Lights will provide more than enough lighting for the biggest foot to step in.
Light is important. It helps us see. It shapes how we act at night. It signals us to go, slow down, and stop. It adds character to certain mediums. Light is essential to our daily lives. The interior of your car requires light just as importantly as the street does. Treat your car with the best care with LED Door Lights.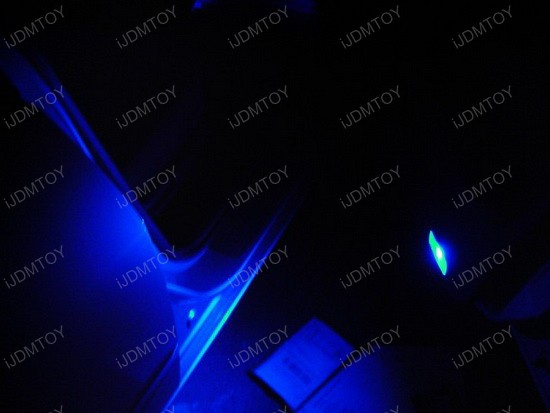 Brought to you by www.iJDMTOY.com, the one and only one automotive accessories store for all your Car LED Lights. Follow us on Facebook for time-limited discount and product upgrade information.