The Lexus IS-F is equipped with standard daytime running lights from factory just like the previous IS models. Before the LED daytime running light bar was made standard, it utilized the high beam bulb at a lower output to use as the daytime running lights. The daytime running lights for these cars operate at roughly 6-8v which is about half power of the high beams. Unfortunately, the factory incandescent LED bulbs are a generic yellow color and do not look right on a luxury sports car like the IS-F. We have an LED DRL kit for this car and other similar Lexus vehicles that transforms the yellow into a modern HID-like color.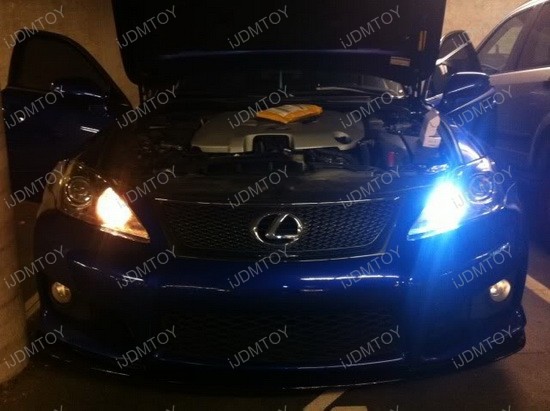 Replacing just only the daytime running lights with an LED bulb will result in issues such as error messages; this is why we have included a pair of can-bus decoders with our kit. These can-bus LED decoders connect directly to the factory harness and does not require modifications to install; the factory dust cap will have to be removed from behind the daytime running lights though, but that will not create any problems.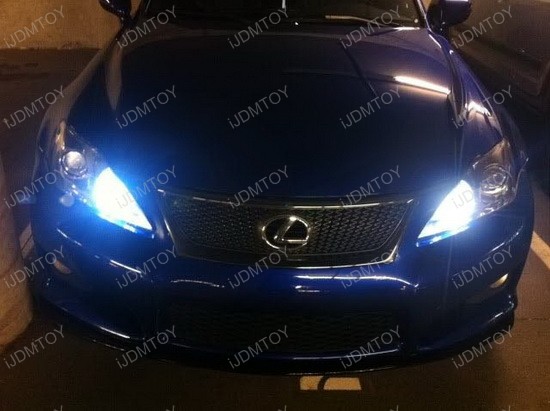 Our LED DRL Replacement Kit is available in either our classic 6000K Xenon White or exotic 20,000K Ultra Blue; we recommend Xenon White due to its popularity and acceptance as a replacement light color. Ultra Blue is available, but we do warn that the color may be too exotic and may attract attention from law enforcement. Each bulb has 68-SMD LED diodes on it and produces enough light allow the car to be safely seen during the day. However, due to the design of LED lights and their low wattage output, these lights would not be suitable for use as high beams; these are an aesthetic upgrade for the daytime running lights.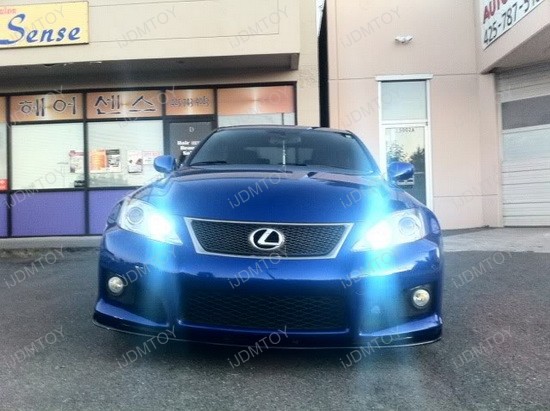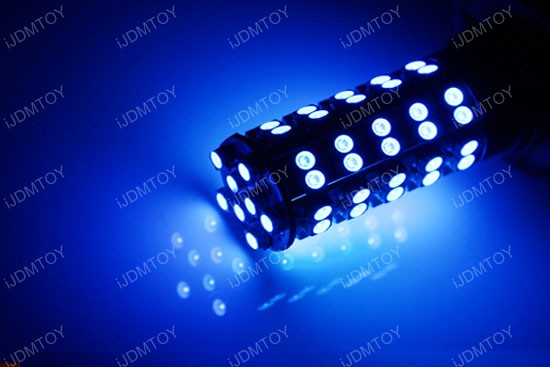 Brought to you by iJDMTOY.com, the expert for your Car LED. Follow us on Facebook for exclusive promo codes.