HTML clipboard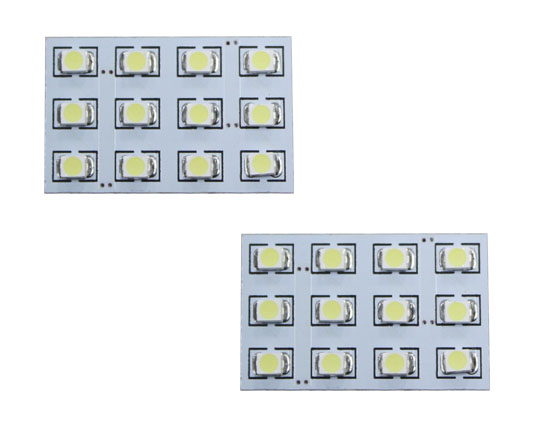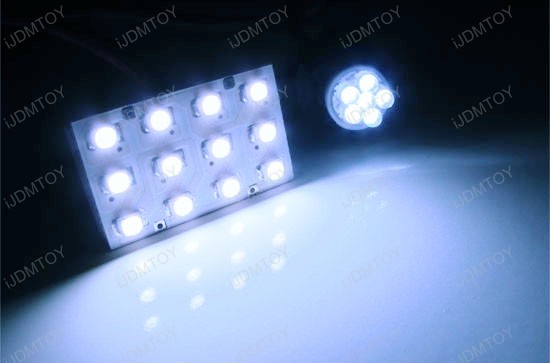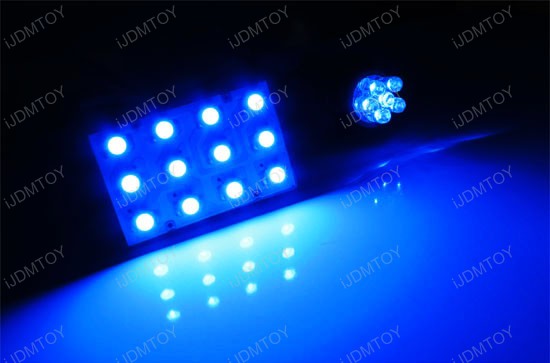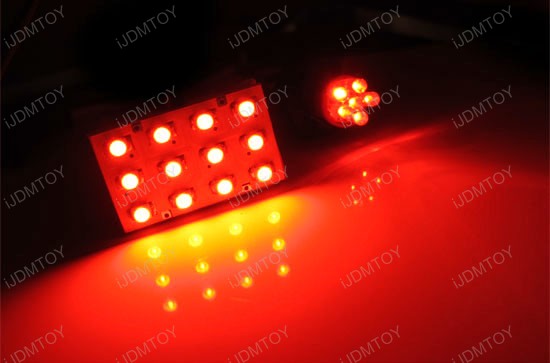 Available color: Xenon White, Ultra Blue or Brilliant Red
Introduction
This page features a pair (2) brand new Super Bright Luxer1 style 12-SMD LED Interior Map/Dome Panel Lights.
Each LED Panel is measured 1.25 (length) x 0.78 (width) x 0.25 (thickness) inches; There are 12 Super Bright 1210 SMD LED chips on each panel to achieve maxima lighting output.
There are 2 pieces T10 and 2 pieces adjustable universal fit festoon adapters included in this package which will fit any wedge and festoon housings including:
168/194/2825 wedge housings

DE3175/DE3022 1.25″ long festoon dome housings

DE3425/6411/6418 1.50″ long festoon dome housings

560/578/211-2/212-2/214-2 1.72″ long festoon dome housings
There is also 3M self-adhesive double side tape on the back of each LED panel, designed for easier plug and play installation.
Installation
1. Simply remove the dome/map light lens, carefully remove the stock tungsten bulb. (the tungsten bulb is hot when lighting up)
2. Attach the LED dome light socket and turn the light switch on to check the LED dome light.
3. Loop the cables/harness neatly behind the lamp, and secure the LED dome light using the adhesive tape.
4. Install the lens and check the light again. Enjoy your lights and let other envy you.
Information