LED interior packages are a great way to improve the light output inside your car at a reasonable cost. LED replacement bulbs are the easiest way to achieve this, but they may not always give you the same amount of output you're looking for. LED replacement bulbs replace the factory incandescent bulb with an equivalent LED version which allows more light output, but the amount of light that is distributed is still the same. Direct fit LED panel packages are circuit board panels with many LED diodes on it that distribute the light in a very wide pattern and are also brighter which creates a better result.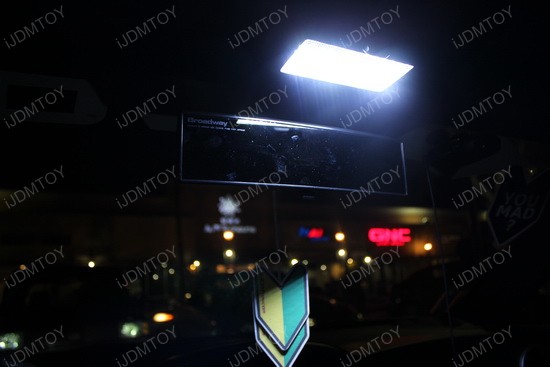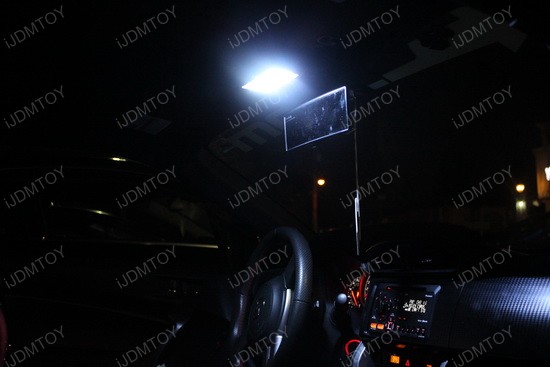 As seen on this Scion FR-S with our direct fit LED interior package, it gives off much more light output than a regular LED bulb replacement would. This specific package provides exactly 110 SMD LED diodes between the map and trunk light; the front map lights utilize a huge 90-SMD 3020 LED panel for a blinding output and the trunk uses a smaller 20-SMD 3020 LED panel. Our panels are typically only available in 6000K Xenon White, but they are available as Ultra Blue for a select few. Since the Subaru BR-Z is virtually the same car, our Scion FR-S direct fit LED interior package will also work as a Subaru BRZ direct fit led interior package also!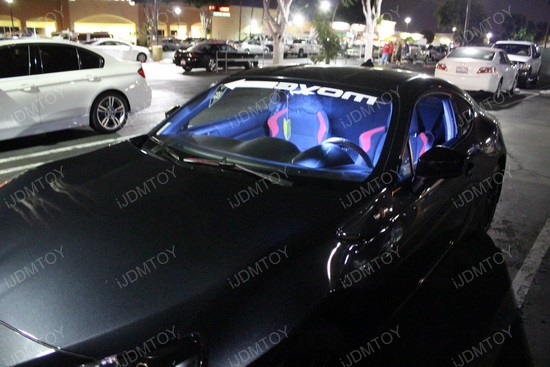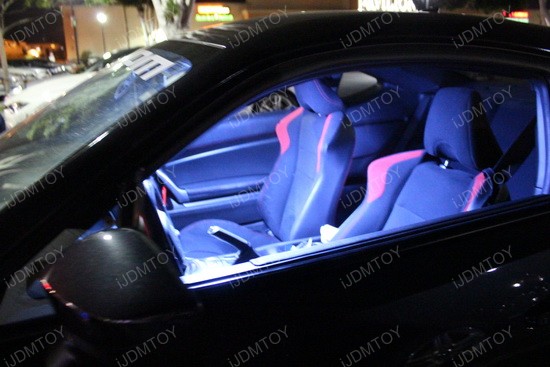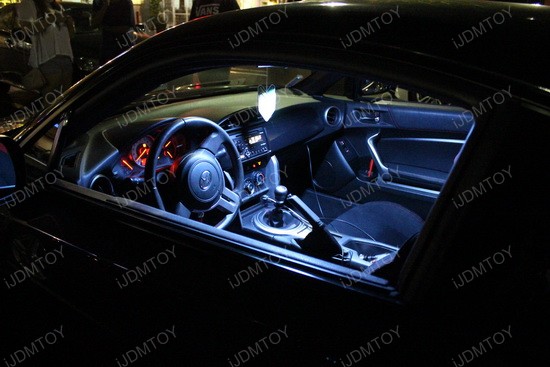 The amount of LED diodes on the panel will vary depending on kits for various vehicles, but it is considerably more than a standard bulb replacement would have. In addition to that benefit, the size of the panel allows the light to shine from a larger surface area. LED panels are noticeably more expensive than the regular standard LED bulb replacements, but the benefits are highly worth it if the need for an ultra-bright cabin light is needed.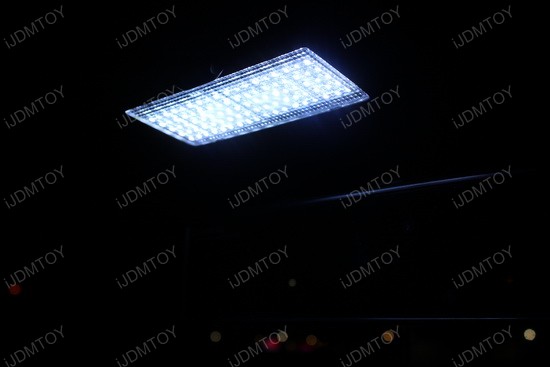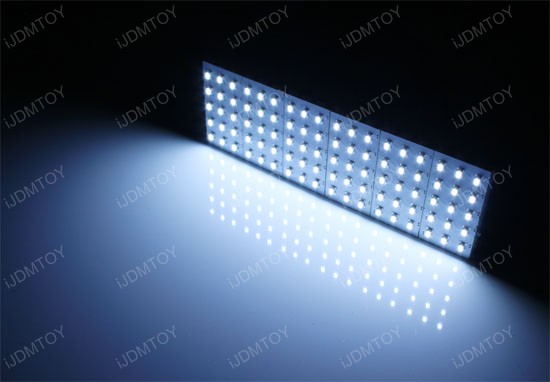 Brought to you by iJDMTOY.com, the expert for your Car LED. Follow us on Facebook for exclusive promo codes.