If you are a car enthusiast like the owner of this gorgeous sporty Acura TL and you want something exclusive for your car, then these VIP LED Puddle Lights will make you look like a boss. You can't go wrong with illuminating the side skirts just like this awesome low profile Acura TL.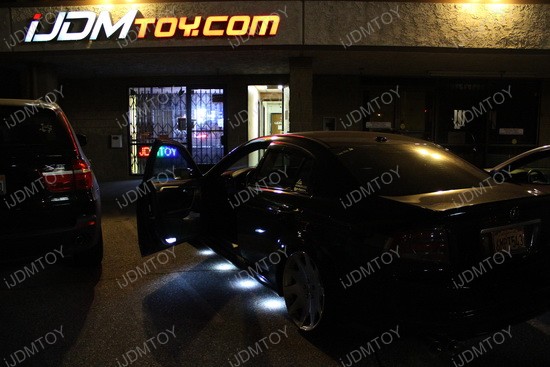 The featured Puddle Spot Lights are installed underneath both side skirts of the vehicle and consume very low power. With 5 pieces 9-LED modules per side, or 45 LEDs total, you'll give your ride a smooth and elegant look like the famous Mercedes Benz Brabus VIP series. I can assure you that an addon like this is more than enough to impress a lot of people! In case you are skeptical about using VIP LED Puddle Lights underneath the side skirts because of all the mud, dirt and splashing water that will cover lights when it rains, don't worry – this quality product is water resistant for car exterior use and won't let you down.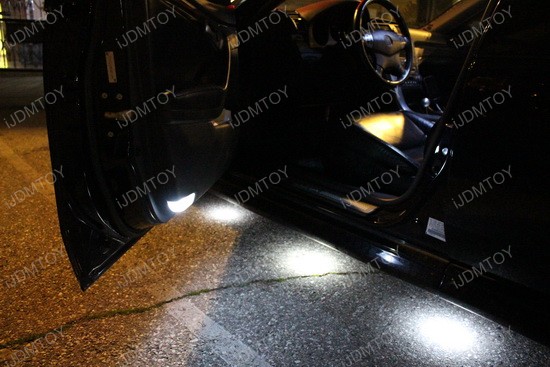 Installing these trendy VIP LED Puddle Lights is not that hard, but don't forget to use the included double-sided tapes in this package to help you have the LED lights aligned straight in order to mount the screws (also included). Or you can try to remove the side skirts and install the lights. These Puddle Spot Lights are typically wired to a door sensor or your dome light so that they turn on when you open you car door to exit, so you can see where you are stepping. You can also wire them to a switch so you can flip them on and off as you like, like when cruising at night, but that all comes down to personal choice. Anyway, we recommend professional installation for this product.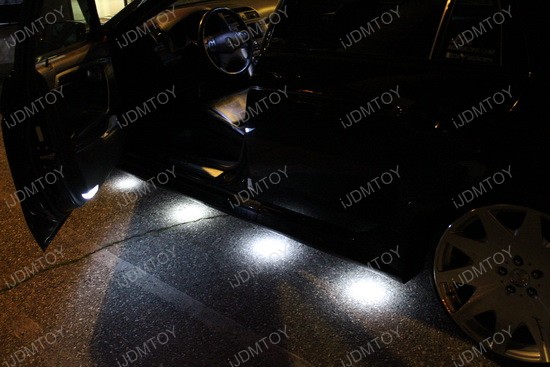 This Acura TL is a marvelous combination of machinery and imagination by itself, but with these smoking-hot VIP LED Puddle Lights, it really stands out from the crowd. The nice set of perfect round shape lights underneath the body side skirts shines in Xenon White color, but could be also purchased in Ultra Blue to match your style. In conclusion, these Puddle Spot Lights are great choice if you are determined to tune up your ride.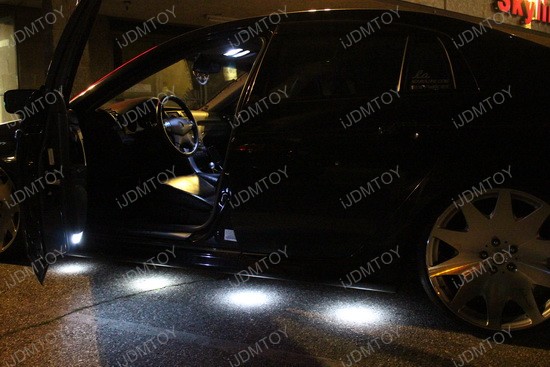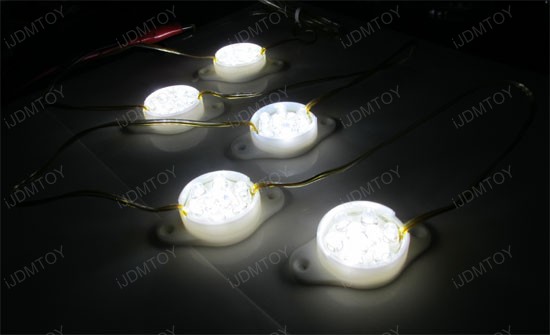 Brought to you by iJDMTOY.com, the expert for your Car LED. Follow us on Facebook for exclusive promo codes.