We have got these pictures from one of our customer for his 2003 Mini Cooper with an eyelash like LED strips for headlights last weekend.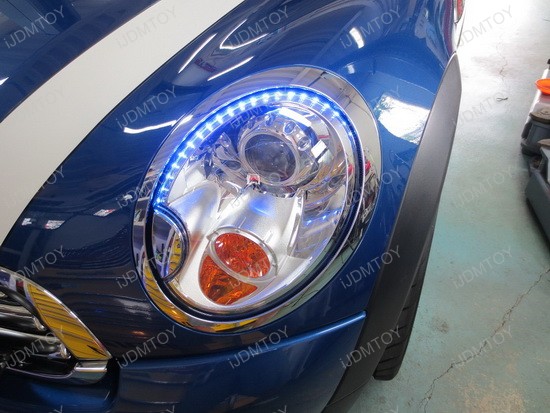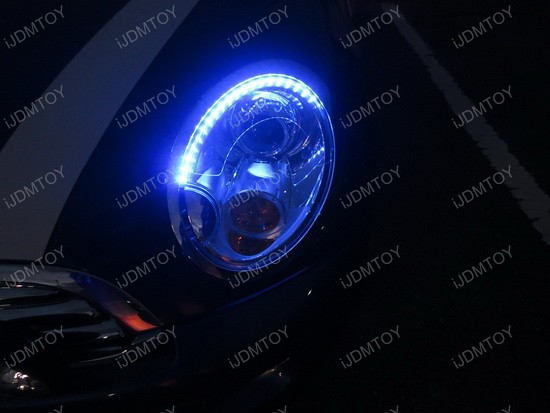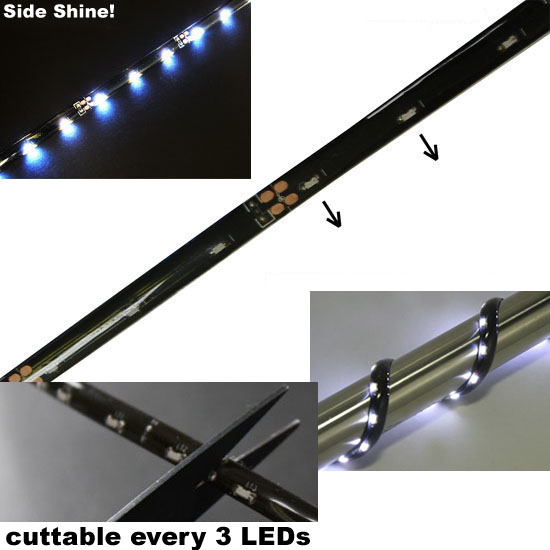 Our Audi style LED strip is 20″ (50cm) long for each, with 21 pieces high power super bright SMD LED bulbs, and now available in Xenon White or Ultra Blue.
The installation is very easy, it is self-adhesive on the back, so just plug and play. Check out the Installation for LED strips.
Below is our product page: