The owner of this awesome 2013 Lexus GS350 took these pictures with his cell phone right after upgrading his stock fog lights with the H11 LED Fog Lights from iJDMTOY. We know the pictures are kind of blurry, but you can clearly see how bright these LED bulbs are, compared to the stock DRL and stock HID headlights.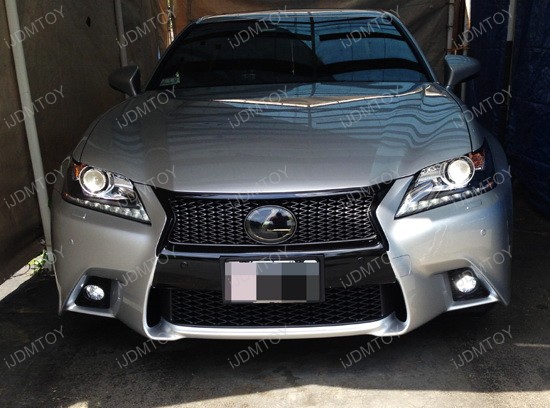 The brightness you see is thanks to the revolutionary design, that combines extremely bright CREE Q5 high power LED on the top with magnified optical lens with 12 pieces 3-Emitter 5050 SMD LED lights around for an awesome output and performance. But don't worry about generating too much heat and damaging the GS's fog light enclosure, as well as blinding oncoming traffic, too, because iJDMTOY products are high-end top class.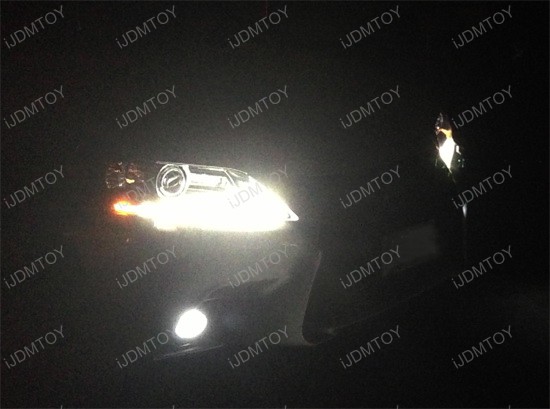 You don't have to be automotive guru to change the ugly yellowish stock fog lights and upgrade to Lexus LED Fog Lights. You can do it simply by turning the wheels to full right in order to change the left fog light and vice versa. This way you can gain access to the two fender clips in the wheel well. Access is achieved within 1-2 mins. Take the clips out and one screw out from the bottom, then roll the cover out and you'll see the fog lights bulb assembly. Replace the halogen bulb with the H11 LED one and before put back all together and do the same for the other fog lamp, test whether lights work!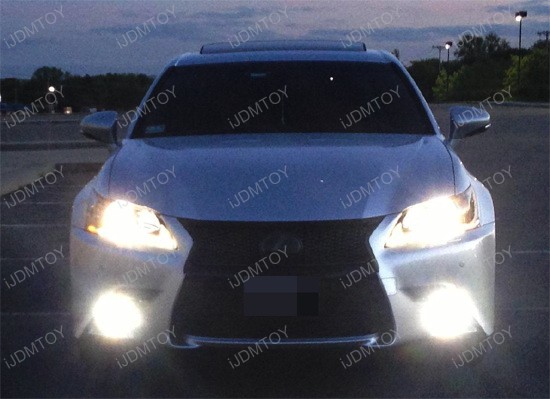 2013 Lexus GS350 is the fourth generation of the company's mid-range sedan, that is the standard-bearer of Lexus's new, more passionate approach to the premium-car market and the featured H11 LED Fog Lights are very nice add-up to the overall performance look. Why paying for expensive HID fog lights when you can get super bright HID matching Lexus LED Fog Lights with 20000 working hours lifespan for just a few bucks? Visit iJDMTOY store and search for this amazing product that will boost your overall car look!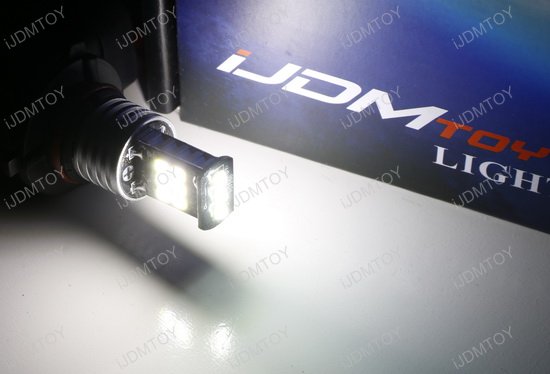 Brought to you by iJDMTOY.com, the expert for your Car LED. Follow us on Facebook for exclusive promo codes.