You drive a Lexus. It's about time you treat it like a Lexus by changing your dome lights to LED dome lights. LED is probably one of the best inventions next to airplanes and the iPad. Why? Because the technology within LED grants superior lighting in both illumination and coverage AND it runs on fewer power! So when I say treat your Lexus like a Lexus, I mean give it the best LED dome lights.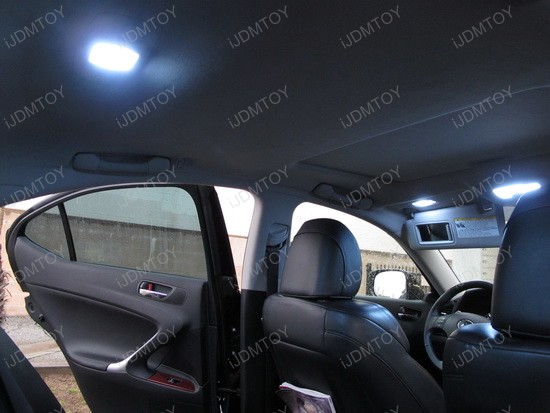 Look at those leather seats. Doesn't look like a single finger print nor speck of dust appear to be on those cow hides. But in reality, it's the help of LED dome lights. LED dome lights makes everything look new and clean!
The seats look so comfy. The wheel looks so smooth. The dashboard looks so clean, heck I can eat right off of it! Please don't take the last part seriously, we won't hold any responsibility for anyone getting sick from eating off their car's dashboard.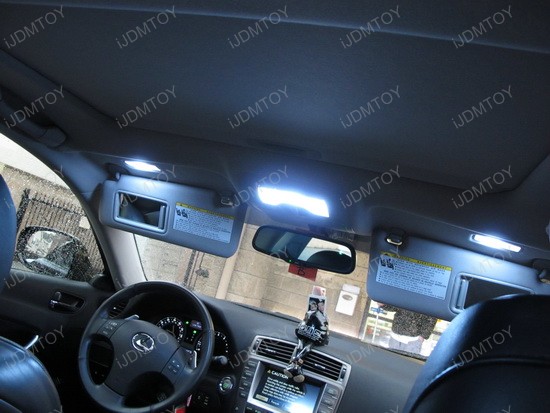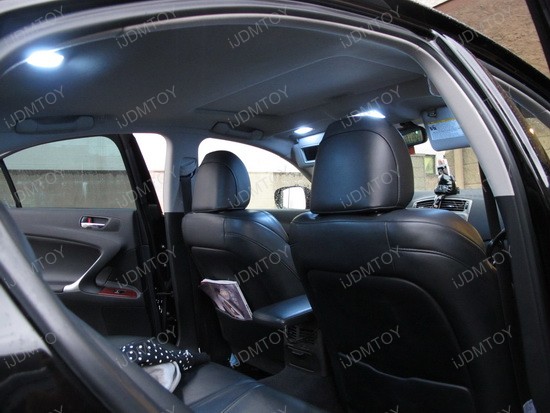 Xenon White light resembles very much like natural sunlight. Therefore the interior of this 2008 Lexus IS250 looks so natural like it is brand new. Compare the LED dome light to the outside light, the LED lighting is even brighter! iJDMTOY's LED interior lights stand out nicely during the day and night.
You don't need to have leather seats to accommodate LED dome lights. LED dome lights will help all cars! LED dome light is a smart and inexpensive investment for those who wish to improve their car's appearance dramatically. So even car enthusiasts or not so enthusiastic-about-cars individuals will find LED dome lights a very good investment without leaving a hole in their wallet.
It's 2011. Kids are learning the alphabet with iPads, Facebook takes over our social lives, LED is the new leading technology is automotive lighting. It's about time your car deserves the best lighting.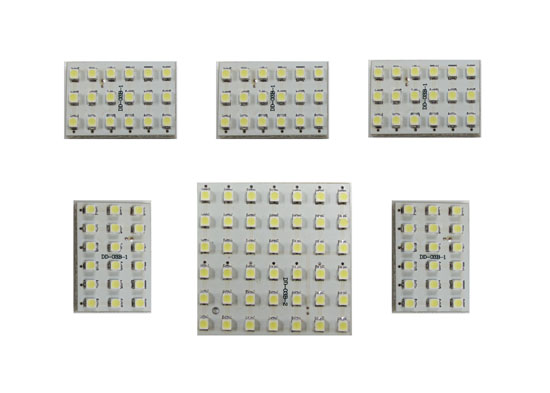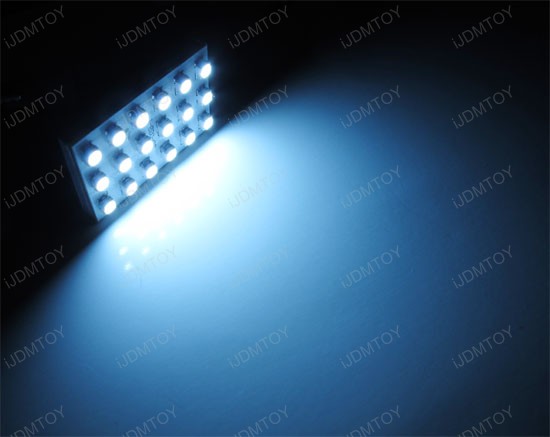 Brought to you by www.iJDMTOY.com, the one and only one automotive accessories store for all your Car LED Lights. Fan us on Facebook to get the latest LED product information.