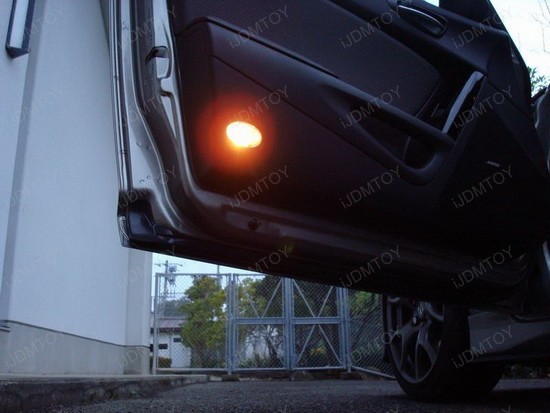 This 2006 Mazda RX-8 is naturally beautiful and today we are going to emphasize it's look with these awesome LED Door Lights. The car is a great combination of technology and elegance – it is a perfect representative of the only new production car sold in the world to have a rotary engine, but it also has unique and distinctive designer lines.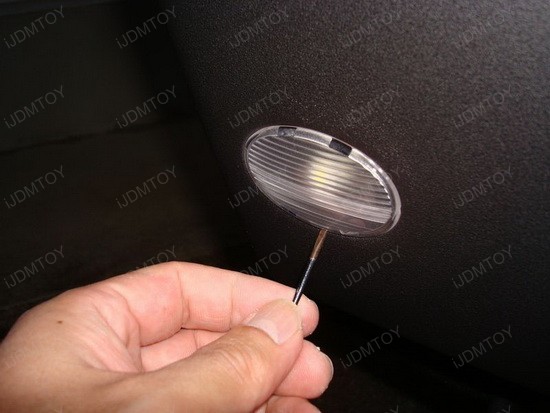 It's true this car is a real head-turner, offers tons of fun to drive and gets many compliments on the design from most people, but this simple and stylish mod will take it to the next level. What we are going to do is to take out the stock door bulb and replace it with the more advanced and energy-efficient 360-Degree Shine 5-SMD T10 Wedge LED bulb.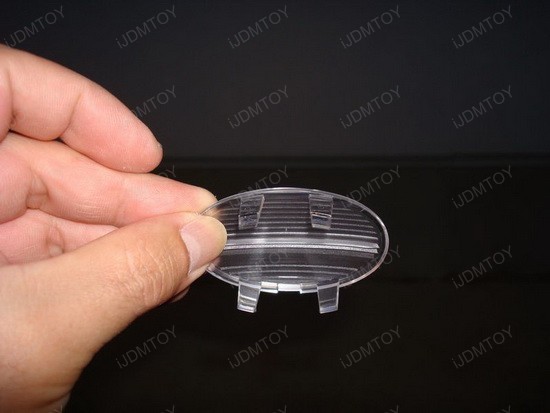 Let's get to work: First take a small flat head screw driver and use it to take off the side door lamp cover. Then carefully plug out the old stock bulb and plug in the new LED bulb. In case the LED bulb doesn't light up, simply flip it around 180 degrees. Finally put back the lamp cover so it clicks firmly. Do the same with the other door lamp. That's all – no hard work, no other modifications. The Xenon White 6000K LED Courtesy Lights installed on this 2006 Mazda RX-8 are outstanding, but you can customize your vehicle with two other color options to match the paintjob: Ultra Blue and Brilliant Red.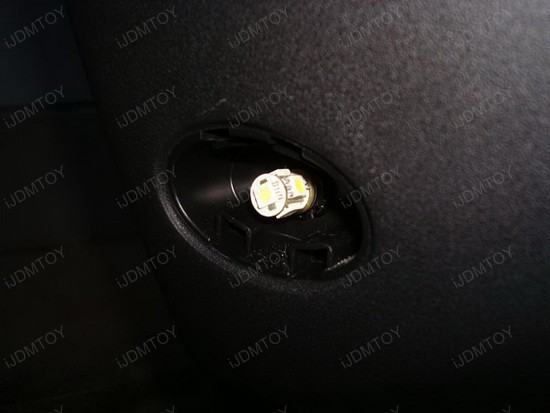 The 2006 Mazda RX-8 sure looks pretty sleek with these super bright LED Door Lights, but such upgrade isn't just about appearance, but safety, too. iJDMTOY offers a great way to increase your safety by making open doors noticeable at night. You don't want your door knocked off the vehicle by a passing vehicle, do you? This is what I call a good investment – a great-looking safety improvement that doesn't cost a fortune.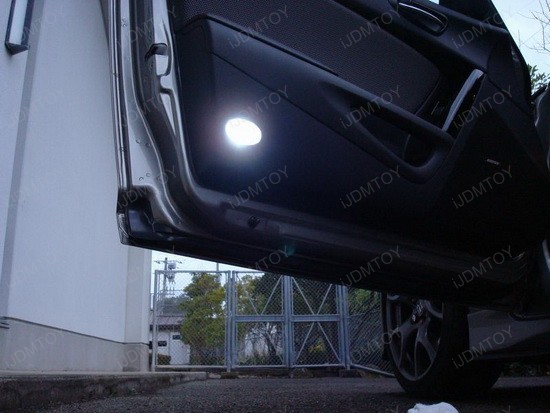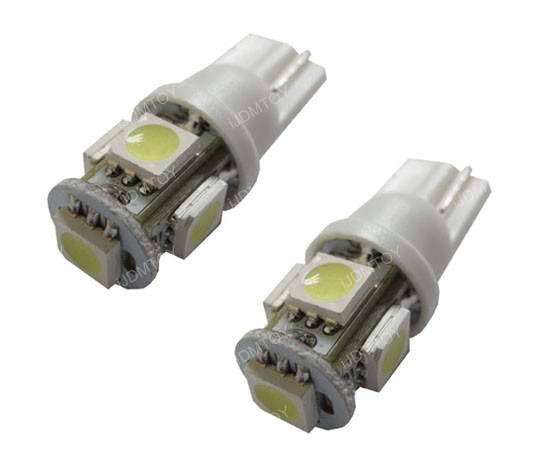 Red Tag Sale for New and existing iJDMTOY customers can save up to 50% OFF. Deal expires soon! Don't miss it!