Our customer installed new iJDMTOY 12-SMD T10 LED bulbs for his 2005 Nissan 350Z on the license plate lights.
There are 12 SMD chips around the LED bulb making it a 360 degree shine. These bulbs measure 0.92 inches in length by 0.4 inches in width. Compared to conventional LED bulbs they are about two times brighter.
The 12-SMD T10 LED bulbs fit for license plate lights, sidemarker lights, puddle lights or parking lights and come in either xenon white or ultra blue colors.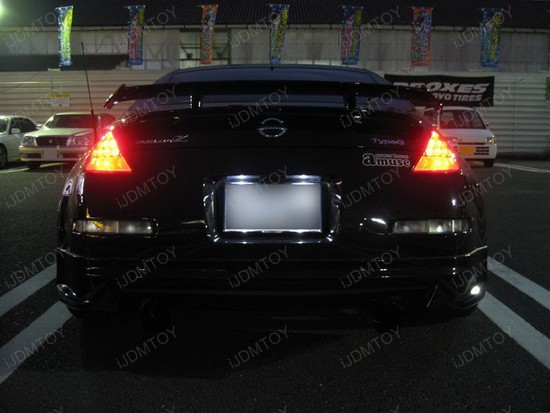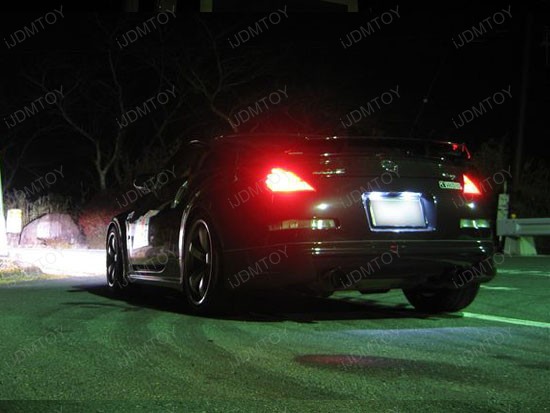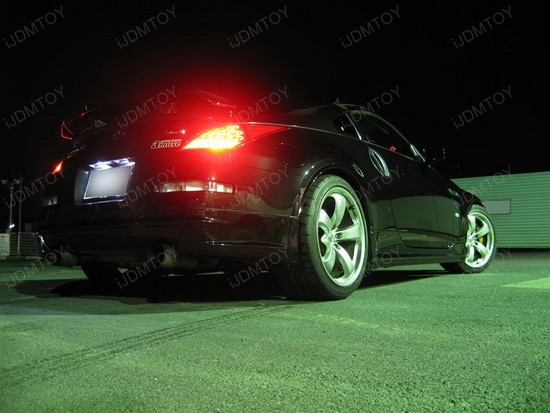 Featured product: 168 2825 12-SMD T10 LED bulbs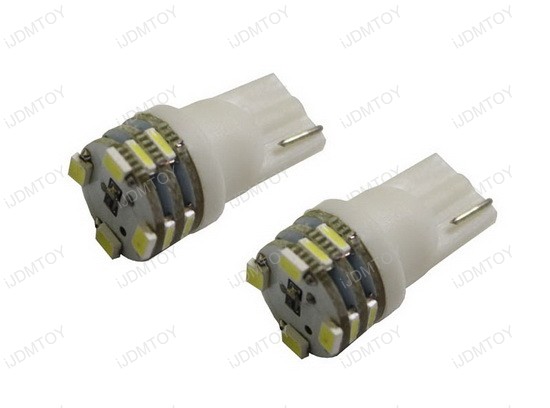 Comparison between conventional LED bulb and the 12-SMD T10 LED bulb.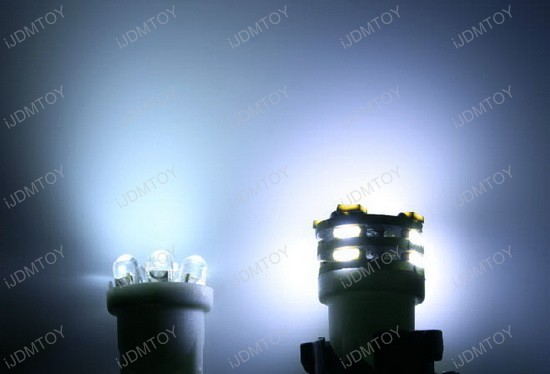 For more product pictures, please visit our Pictures and Video Gallery.
You can also find useful information on iJDMTOY Tech Support, Installation and DIY Guides as well.
Brought to you by iJDMTOY.com, the one stop store for all your Super Bright LED Car Light needs.