Check out this hot-shot 2011 Nissan 370Z with LED License Lights. It's like a dream come true – a cool sports car with very small, but effective LED mod. I guess the owner of this drift-machine seems to like being unique and fancy, because not everybody puts "Drifters do it sideways" plate frame with cool LED lighting, but one thing is for sure – the featured LED mod makes the car stand out from the crowd and makes it look hotter than ever.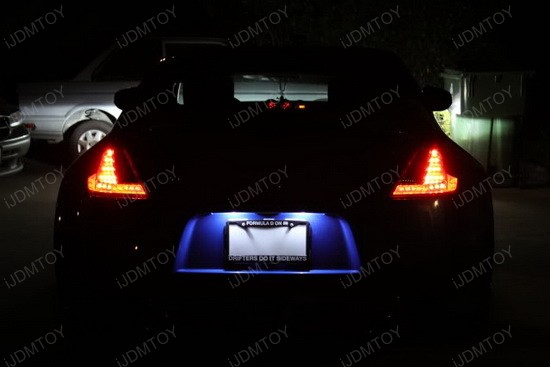 License plate lights are required and necessary on all vehicles, but they don't need to look like every other car on the road. So, if you want to dress up your ride with some cool add-on and make people say "Wow!", then the T10 LED bulb from iJDMTOY is just for you. You'll be surprised by the amount of pure white light these bulbs deliver. What's more if you want to go further, to look and feel a cut above the rest, then an optional I Love JDM License Plate Frame is available for a few more bucks.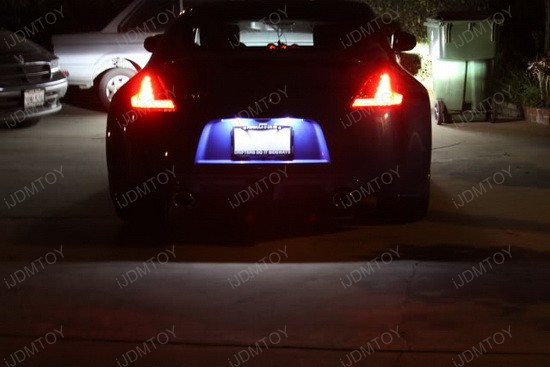 The T10 LED bulb is perfect for license plate lights, can light up the entire license plate and give your car a fresh new look. This type of 12-SMD T10 LED bulbs will replace the stock bulb size 158, 168, 175, 194, 2825, 2827, W5W, 912, 921 and installing this bad boy hasn't been easier. All you have to do is to replace the stock bulb with the T10 LED from iJDMTOY and shine all the way to the pavement. One more thing – this LED bulb is polar sensitive, so in case the LED bulb won't light up, please flip the bulb 180 degrees.
This guy with the 2011 Nissan 370Z just gave you a hint how to get noticed – LED License Lights. Easy and affordable, this fancy T10 LED bulb is the simplest way to dramatically change your car's appearance and not spend a fortune on it. As it turned out, you just can't go wrong with LED License Lights from iJDMTOY.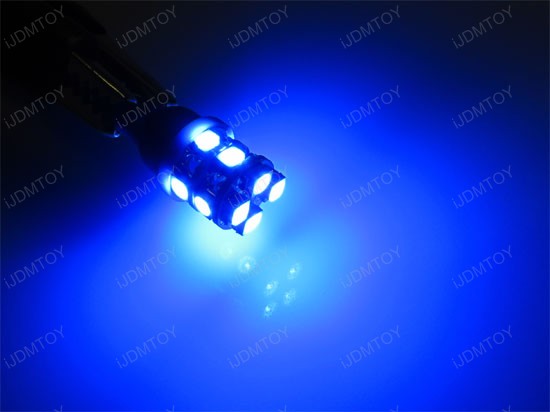 Brought to you by iJDMTOY.com, the expert for your Car LED. Follow us on Facebook for exclusive promo codes. For more information about LED License Plate lights, please check out How to install LED license plate lights base on a Honda Civic or Error Free Mercedes-Benz LED License Plate Lights Installation.