Our 96-SMD RGB LED Angel Eye Rings are meant for a direct on the older 3-Series BMWs like the E36 and E46 chassis models, but as long as there is enough space in the headlight and your customization skills are proficient; you can install it on other vehicles like this Chevrolet Silverado truck. Since these LED rings were meant to be a direct add-on for the BMWs in the compatibility, some slight modifications were most likely made to the headlight to accommodate these so this is recommended for professional installation or highly proficient DIY individuals.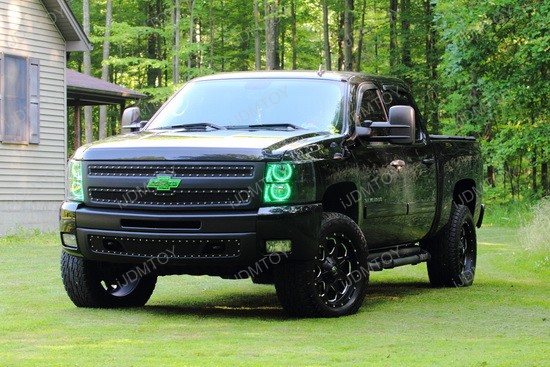 Each ring has a diameter of 5.15" and contains 24-SMD 5050 LED diodes per ring and has seven colors that include red, green, blue, amber, magenta, cyan, and white. The brightness, colors, and flashing patterns are all controlled by an IR (infrared) remote control that has a 60 foot range. The wiring for these RGB LED angel eyes kit is quite simple, there is only a red and black wire which needs to be connected to the car battery for constant power and all the functions are controlled by the remote. These lights look great on this Silverado so it just goes to show that with the kit in the right hands, it can be retrofitted into so many cars.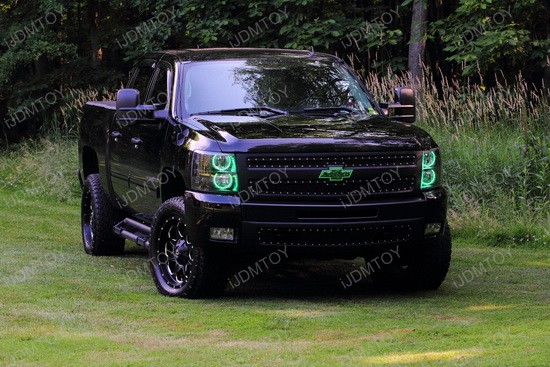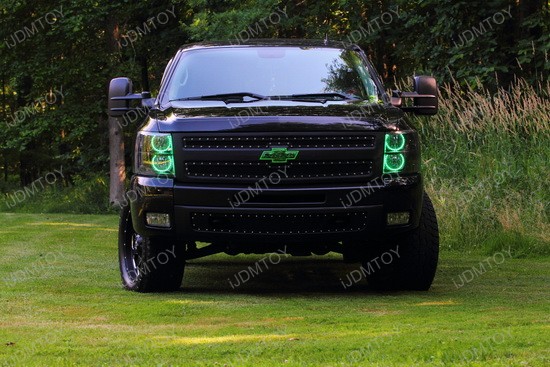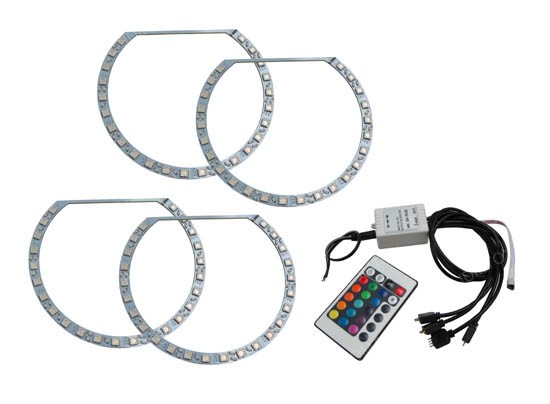 Brought to you by iJDMTOY.com, the expert for your Car LED. Follow us on Facebook for exclusive promo codes.