Now is the time to pick up your high power LED products! Beginning now till the end of November, save 30% OFF high power led. Use high power LED for parking lights, license plate lights, reverse lights, dome lights, sidemarker lights, interior lights and much more.
New to our promotional sales? Simply visit our homepage for the latest offers at www.iJDMTOY.com and click on the sales banner for a list of eligible items. Enter the special promo code given for select products and save!
This unbelievable savings on some of our brightest LED will only last for a limited time. If you want to see what products are eligible simply click on the ad below.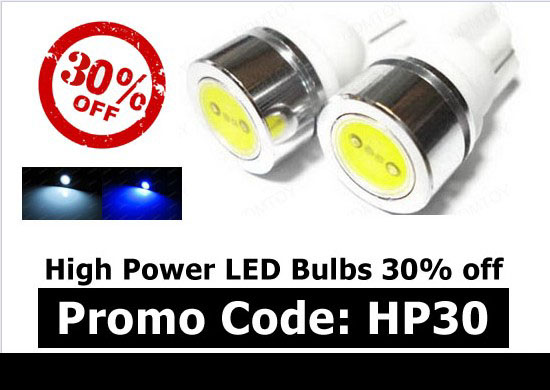 Be sure to share this with your friends.
Brought to you by iJDMTOY.com, the one stop store for all your Super Bright LED Car Light needs.