Chevrolet Silverado is a great overall pickup, that is designed for work, but these 3157 LED DRL make it somehow more friendly and modern at the same time. What's more, the 3157 LED Driving Lights will contrast the truck from its surroundings, making it more visible, which can significantly reduce the risk of accidents during daylight hours. I am sure visibility is essential when using the vehicle for towing or other heavy duty work, so you can think of your own safety and equip your truck with some top quality LED product.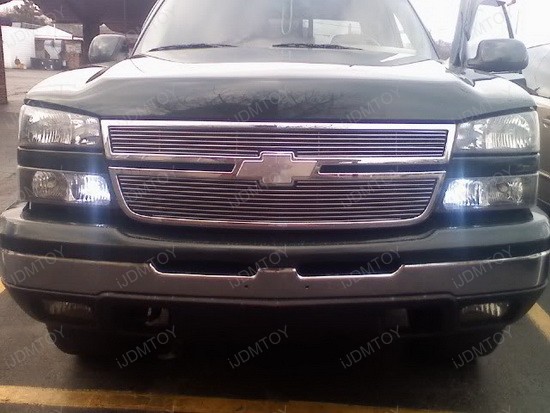 The featured 68-SMD 1210 type 3156/3157 (aka 3056 3357 3457 4157) T25 LED bulb could be used for turn signal lights, daytime running lights, backup reverse lights, or tail lamp brake lights. This unit delivers amazing super bright light and could give any vehicle an unmistakable modern look, that is sure to get your ride noticed. With a lifespan of 20000 working hours, this 3157 LED bulb is a great upgrade for any heavy duty vehicle just like this Chevrolet Silverado.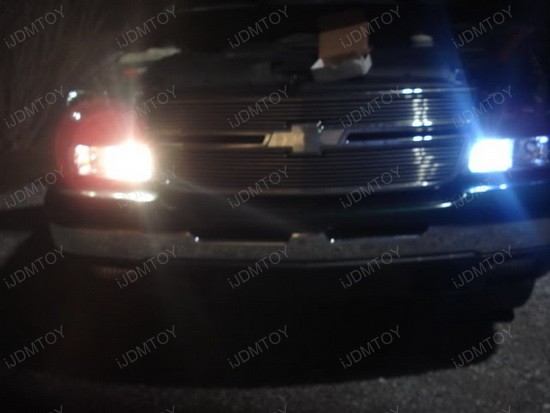 Despite the safety features, LED style lighting has become popular due to many other reasons. LEDs have negligible energy consumption compared to the standard halogen bulbs, which means the vehicle's energy consumption will be slightly decreased and you'll save on money in the long term. All you have to do is to install these LED bulbs, which actually takes a blink of an eye! Just take out the old stock bulb and replace it with the LED one. Please note if you are using these LED bulbs for turn signal lights, you might need to add a pair load resistors to prevent hyper flashing or malfunction problem.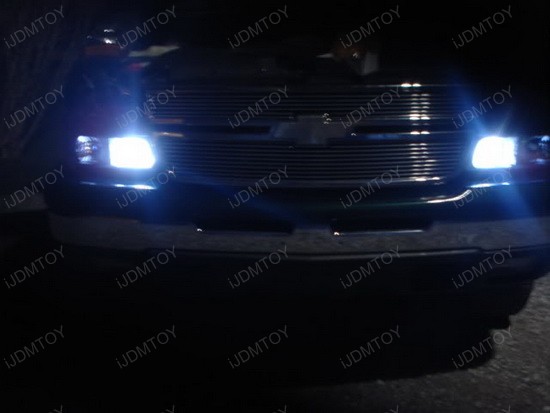 Check out this Chevrolet Silverado with the showcased 3157 LED DRL! You can add the same fine touch of LED technology and safety improvement to your ride, too. Wonder how? Well, if your ride uses 1210 type 3156/3157 (aka 3056 3357 3457 4157) T25 bulbs, you can get your pair of super bright 3157 LED Driving Lights from iJDMTOY and turn your "frog" into a prince in no time!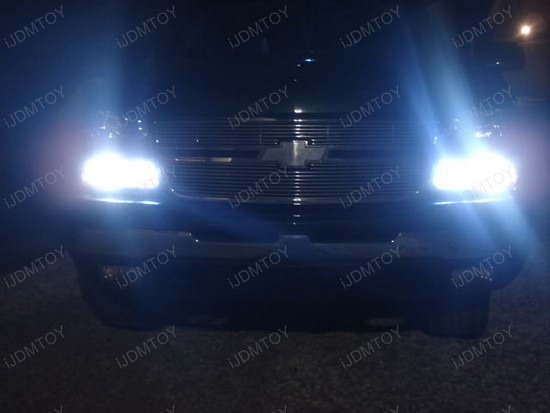 Brought to you by iJDMTOY.com, the expert for your Car LED. Follow us on Facebook for exclusive promo codes.