The Mercedes G-Class has been an iconic staple in the Mercedes line for decades and has made a name of itself in the automotive industry. The Mercedes G-Class has gone
through plenty of upgrades since its inception, especially along the front end of the vehicle, but it seems that the designers have forgotten about the entire backend of the car. The factory tail lamps are still the old school style, while the rest of the Mercedes line has moved forward in terms of technology. Fortunately, iJDMTOY has an
exclusively designed Mercedes Benz G-Class LED taillight system with LED turn signal feature that is inspired by the all new models from Mercedes. These G-Class LED
taillights have a full continuous LED taillight/brake light feature as well as a LED turn signal cluster to replace the very dated factory taillights.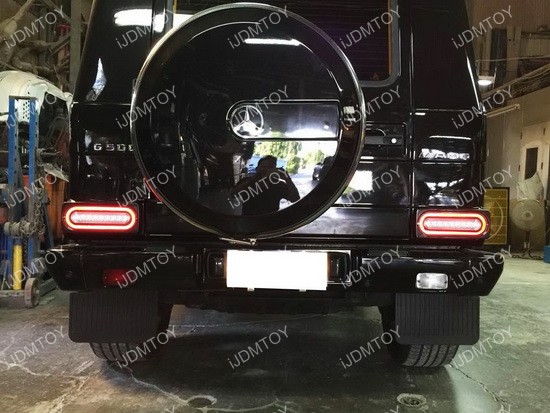 Continue reading →