Today's 2010 Toyota Prius is a great eco-friendly car with incredibly bright Prius LED interior. It is obvious that the owner needed more light inside his car and decided to replace the stock halogen bulbs with something really amazing. But here we talk about complete Prius LED Package, that includes even exterior driving lights and license plate lights, about power efficiency of LED lights, and definitely improving the interior look.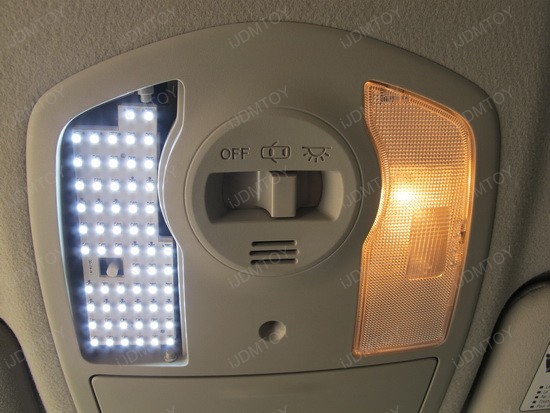 This is where the featured 12 pc Prius LED Package with a total of 326 high quality SMD LEDs comes handy. Every piece of the set is direct fit for 2010-2012 Toyota Prius base model without the sunroof and is bright with the kind of bright you will never imagine. I think there's no other such complete Prius LED Package, that includes exact fit LED panel lights for front map lights, center dome light, vanity mirror lights, side door courtesy lights, trunk area light, and LED bulbs for license plate lights, parking lights. The moment I saw all these LED stuff in action, I just loved this 2010 Toyota Prius!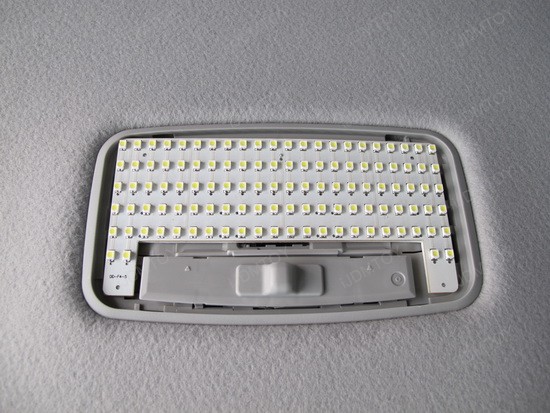 It is pretty easy to install each piece of the set. All panel lights are simply plug and play, with no modification needed. As this is an exact fit Prius interior light package, each PCB board is exactly the shape as the relevant lamp, which provides exact fitting and maximized lighting output. To install the LED panel lights you have to unplug the stock bulb, plug in the correct adapter, peel the 3M self-adhesive double sided tape on the back of the LED panel and stick the panel to the plastics. Directly replace the OEM halogen bulbs with these new LED lights and you will get your ride the same sexy look as the one featured here.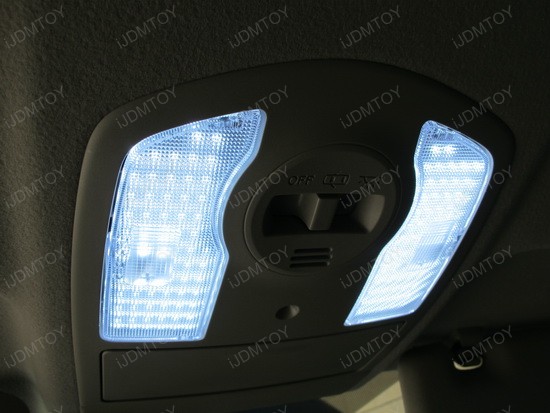 There's no doubt the owner of this 2010 Toyota Prius made the right choice with Prius LED interior lights package and got what he was looking for – a bright, crisp light that offers incredible visibility and a custom look. If you want something fancy, eco-friendly, energy-saving and nice, you don't have to spend a fortune to get it – just go to iJDMTOY store and grab the Prius LED Package.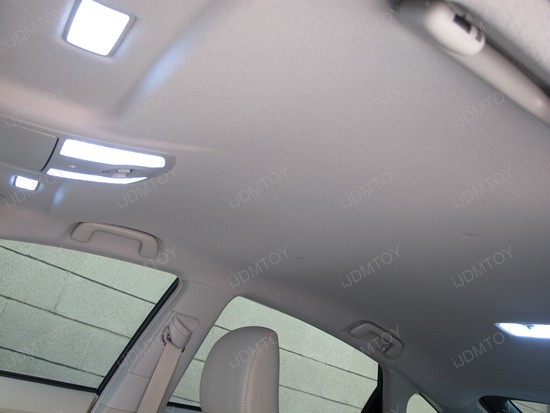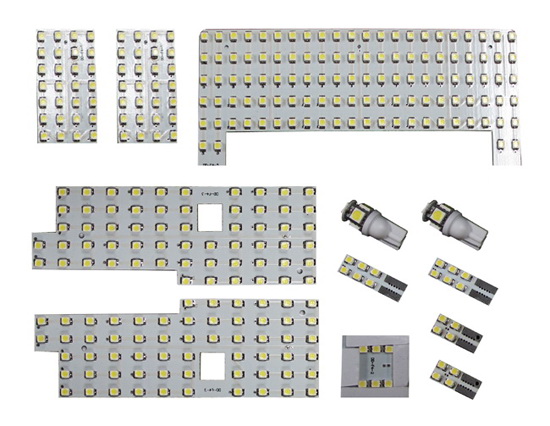 Brought to you by iJDMTOY.com, the expert for your Car LED. Follow us on Facebook for exclusive promo codes.