This Mitsubishi Evo 8 turns heads when pass by with the new 7440 Switchback LED for parking lights and front turn signals when needed. See the pictures below and watch the video for more information. This is what you can definitely call a good buy. And what's more, with a lifespan of about 20000 working hours, this product will be a feast for the eyes for quite a long time.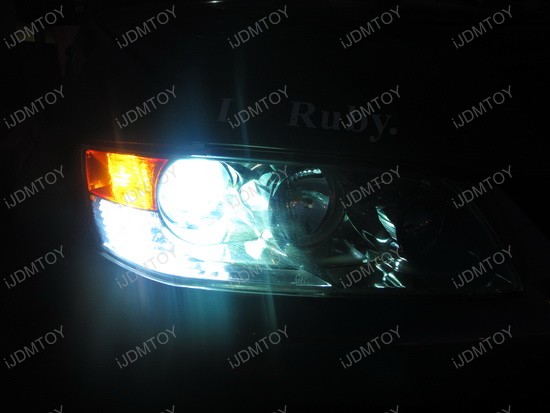 Before installing the 7440 Switchback LED bulbs, your original 7440/992 sized turn signal bulbs would only light up when you use the turn signal. However, iJDMTOY now have a new revolutionary Single Filament Switchback LED bulb that can light up as your parking lights and still function as your turn signals. During parking light mode, it will light up as Xenon White and when you use your turn signals, they will flash Amber Yellow. The clean crisp Xenon White light is very distinctive at night and day, but not to a point where it'll blind traffic. Be sure you'll get a lot of compliments on these Single Filament Switchback LED bulbs.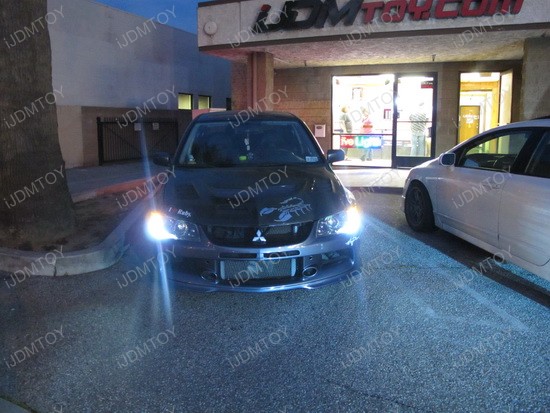 For these bulbs all you really got to do is remove the turn signal bulb, pop these in your turn signal socket and tap the third wire to your parking lights (positive). Tap both resistors and you are done. The whole job won't take you more than 15 mins and it should work on non hid headlight as well if your turn signal is in the same place.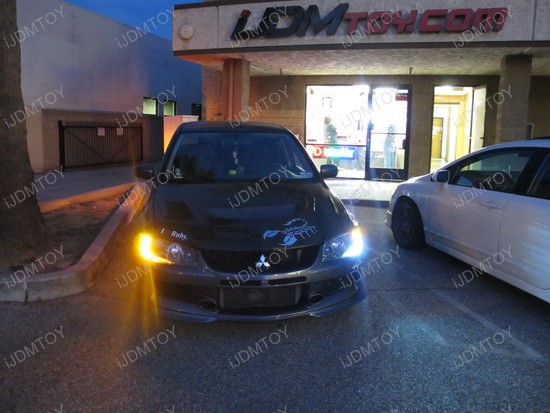 Our 7440 Switchback LED bulbs add a very nice touch to this sporty Mitsubishi Evo 8 and made it look a lot better. Treat your car the way it deserves and turn some heads around while cruising down the street in style, because you just can't go wrong with purchasing this product.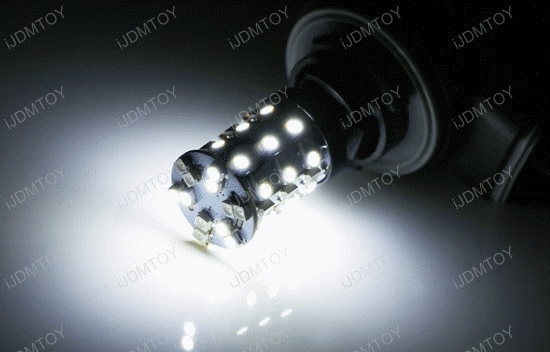 Brought to you by iJDMTOY.com, the expert for your Car LED. Follow us on Facebook for exclusive promo codes.