The 2004 Acura TSX is an iconic car that looks great without any modifications, but the owner of this ride upgraded his vehicle with a sleek and elegant Audi Style LED Strip on each headlight. Our Headlight LED Strip addon fits in perfectly and makes the car stand out. 21 high power SMD lights per strip provide a steady and bright light that remains visible both day and night. Have another LED bulbs in Xenon White or Ultra Blue color and want your new LED Headlight Strips in the same color? Don't worry, you can pick from two available colors: Xenon White and Ultra Blue!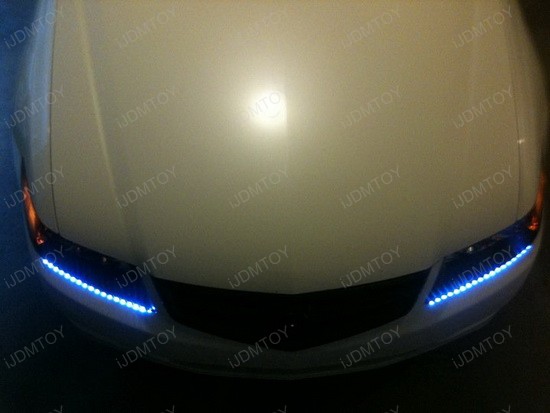 However, this is a universal fit product and the quality is untouched – each Audi Style LED Strip is waterproof for worry-free exterior use and has flexible design with wide edge, so it could bend almost any shape and easy to attach anywhere firmly. Another cool feature is that no matter how you flip this LED strip, the LED lights will always face the front – perfect for decorating the headlight lamps, fog lights or driving lights.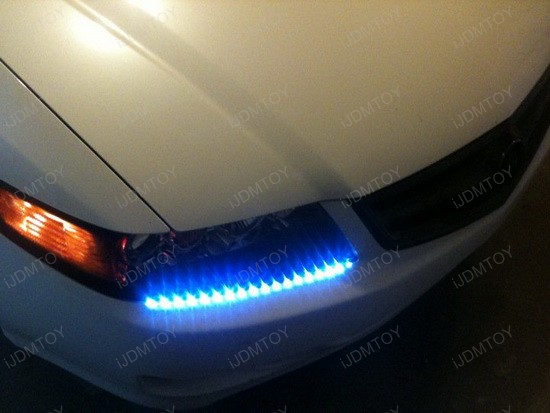 In case you wonder how to install this quality product, it is self-adhesive on the back, which makes it very easy to install. Finally, just tap into any 12V power source such as parking lights, so this addon lights up once you switch on your parking lights. Take a few steps back and enjoy the very eye catching Audi Style LED Strips. They will take your car to the next level with ease and earn you many positive comments.
A pair of Headlight LED Strips will make any car more attractive, not just the 2004 Acura TSX. Why paying for some very expensive lightning accessories, when you can achieve this fancy look just for a few bucks? Get your car a fresh new European LED DRL Lights look with iJDMTOY just like the new Audi A5 R8 style LED headlights or Mercedes E Class LEDs and you won't regret it.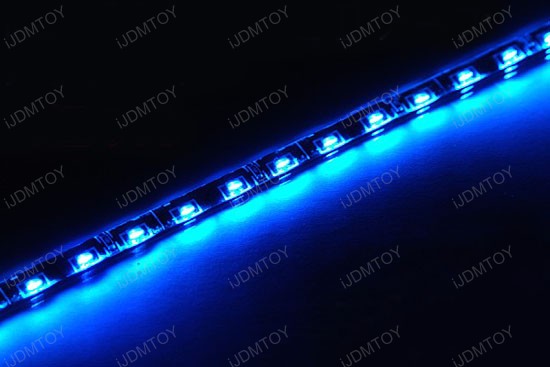 Brought to you by iJDMTOY.com, the expert for your Car LED. Follow us on Facebook for exclusive promo codes.